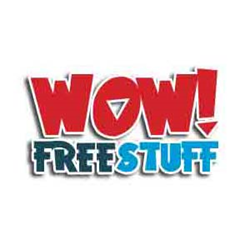 With over 500 freebies available at any given time you're sure to find things you need
London, Uk (PRWEB) January 27, 2015
The founders of WowFreeStuff, a website that lives up to its name by offering the latest and greatest stuff to people throughout the UK at no cost, are happy to announce the official launch of their new site.
As a spokesperson for the website noted, people love getting things for no money. From complimentary items to samples of food and other products, people of all ages enjoy getting goodies in the mail. In addition, the founders of http://www.wowfreestuff.co.uk are bargain hunters too, and they like finding great deals just like everybody else. This is what inspired them to create and launch their new website, where people can find the latest no-cost offers and sign up for them.
"You will come across so many complimentary stuff websites that actually work on affiliate basis," the spokesperson noted, adding that WowFreeStuff is the UK's first website of its kind that is not involved in any type of affiliate programs. This means that people will get only the no cost items—with no strings attached.
From complimentary gifts from well-known companies like Tesco, Huggies, Kellogg's and more, people can rest assured that any of the no cost items that they get through WowFreeStuff will be good quality and from reputable places.
As a bonus, instead of having to spend a lot of time online searching for free items that they want, the founders of WowFreeStuff have already done all of the work and research. The site will be updated regularly as new no cost items are found, so fans are encouraged to visit frequently to see what is new.
"At 11:00 am each day we update our site so you are assured that the complimentary items are always fresh and relevant to what you need. It's that simple," the spokesperson said.
"With over 500 freebies available at any given time you're sure to find things you need."
Anybody who would like to learn more about WowFreeStuff is welcome to visit the new website; there, they can browse through the vast selection of no cost gifts, and if they like, they can sign up for whichever ones they wish.
About WowFreeStuff:
WowFreeStuff are a UK based website that features all the latest complimentary items and promotional samples that are offered by various brands. The listed no cost items are completely at no cost and there will be no gimmicks involved. There will be no marketing scams as they only include the ones that are from reputable brands. For more information, please visit http://www.wowfreestuff.co.uk/