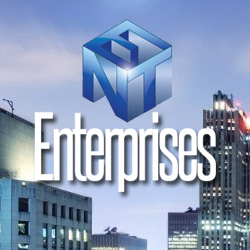 We are very pleased to continue to air on WVVH-TV.
Coral Springs, FL (PRWEB) May 09, 2015
The Enterprises TV show producers are pleased to release May air dates for the New York and New Jersey area. It is a culturally-rich part of the East Coast affording residents and visitors the opportunity to enjoy both city and shore. The first-rate business and finance cable program will air on WVVH-TV, and will also be streaming at http://www.wvvh.com and all Apple Mobile devices at wvvh.com/apple.html. The station is a regional favorite which provides eclectic programming, and is the most watched independent TV station in the Hamptons. Enterprises TV will air throughout the month.
Enterprises TV is hosted by one of television's most popular hosts and most successful entrepreneurs, Kevin Harrington. He has been welcomed into millions of homes around the world through his informative and entertaining programs on both syndicated and paid television.
Enterprises TV with Kevin Harrington is broadcast in the U.S. and Canada through a combination of FOX and ABC Broadcast Stations, Discovery Channel Transponder©™, Regional News Networks, Business News Network Canada©™, FOX News Channel©™ and Bloomberg TV©™. It is headquartered in South Florida and films on location throughout the United States and around the globe. To learn more about the show and its host, please visit Facebook, Twitter, or Google+, or watch sample videos on YouTube.