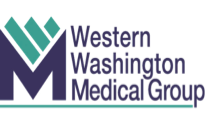 Women that catch cervical cancer in its early stages have a 97.7% chance of surviving.
Seattle, WA (PRWEB) January 24, 2014
January is Cervical Cancer Awareness Month, and Western Washington Medical Group wants to help increase the knowledge about this lesser known disease. A newly released article on their blog notes that cervical cancer research has been one of the few true success stories in the world of oncology, as the number of cervical cancer patients has decreased dramatically since the mid-20th century. There is still cause for concern, however, as Western Washington Medical group confirms that there are still an estimated 12,400 new cases every year.
"Most of these cases could have been prevented or severely reduced by early detection and prevention procedures," the article explains. Of those 12,400 new cancer cases, 67.9% of them will survive 5 years or more according to the National Cancer Institute.
The article goes on to explain that the majority of women who die from cervical cancer are minority groups with low income. This is usually directly linked to the fact that women of these demographic groups are less likely to have regular physical exams and PAP smears, a test during which the physician swabs the cervix of the patient and tests for abnormal cells. Because there are not many symptoms for cervical cancer until it has metastasized or become advanced, women who wait until they see a problem are all too often too late to stop the cancer from spreading throughout the rest of their body.
"Women with cervical cancer that catch the cancer in it's early stages have a 90.9% of surviving," the article states according to the National Cancer Institute. Western Washington Medical Group wants to help reach out to women, getting them the information and care needed to perhaps save a life and decrease the number of fatalities from this painful and saddening disease.
About Western Washington Medical Group
Western Washington Medical Group is a multi-specialty medical practice of more than 70 providers. What makes them different from many other multi-specialty clinics is the fact that they are physician-run, meaning their physicians—not corporate managers—make all of the business decisions for the group based on what they feel is best for their patients. As a result, they have earned a reputation for high quality and personalized care with the patient's best interests in mind.