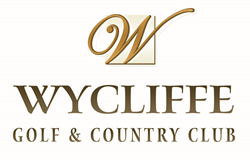 "We know that our Club must stay on the forefront of new technologies. Part of our job is researching innovative ways to stay on top of the game," said Cheryl Loder, Membership & Marketing Director at Wycliffe Golf & Country Club
Wellington, Florida (PRWEB) April 02, 2016
Wycliffe Golf & Country Club, a prominent private residential golf community, is happy to announce that Clubessential has designed a lottery reservation system to assist with future event bookings in the Club.
Clubessential, has over 18 years dedicated to serving the private club industry with a mission to build cost-effective software communication solutions to club's nationwide.
Golf and country clubs such as Wycliffe find that there are certain challenges in managing a highly-engaged membership. The Club holds many member events that get a very high turnout rate, such as the very popular Trivia Night – so much that sometimes the Club encounters an overbooking.
Clubessential developed the program to specifically reduce the work load for the staff, therefore, the Club can seamlessly send out pertinent marketing messages of upcoming events as part of an email confirmation notice. Raising the level of communication between staff and membership has been one of the Club's goals. Having more ways to discuss members' needs and desires and creating an experience that is personal and unique is another key factor of the lottery system.
"We know that our Club must stay on the forefront of new technologies. Part of our job is researching innovative ways to stay on top of the game. We always think about what's in our members' best interests, which includes advancing our technology for better communications. We are very proud to say that since acquiring this new system, we've quickly seen results. Forty-one percent of members are already utilizing it. It's wonderful to see this level of engagement so soon," said Cheryl Loder, Membership & Marketing Director at Wycliffe Golf & Country Club.
About Wycliffe Golf & Country Club:
Wycliffe Golf & Country Club is a private golf community real estate property that offers luxury living for its club members. Located in Wellington, FL, the gated community boasts lush landscapes that host impressive homes, two 18-hole golf courses, 16 Har-Tru tennis courts, state-of-the-art Fitness Center and Spa, numerous activities and clubs, as well as an expansive clubhouse with two dining venues. For more information, please visit http://www.wycliffecc.com or contact Wycliffe's exclusive on-site realtor, Jim Wagner at 561-868-4557.