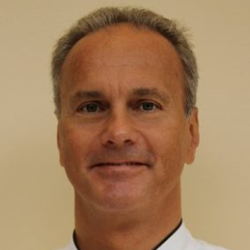 I have carried forward the tradition of having imaginative preparation of fresh foods, re-engineering menus and following current trends.
Wellington, FL (PRWEB) September 10, 2015
Wycliffe Golf & Country Club, a premiere residential private golf community, is very proud to welcome Michael J. Schenk as our new Executive Chef.
As a Certified Chef with more than 20 years of experience, Chef Schenk has led numerous culinary teams to success. His culinary career began in Germany, completing his apprenticeship and working 8 years as a Demi Chef Tourant, Chef De Cuisine and Executive Chef in Michelin Star rated establishments. Chef Schenk's expertise extends to working at the Commonwealth Brewing Company as an Executive Chef and featured on "The Food Network"; The Tavern on the Green, The New York Marathon and numerous other social and corporate events. His career within the private equity arena began in 2002 at Wykagyl Country Club in New Rochelle, NY. He also spent nine years as the Executive Chef at Fresh Meadow Country Club in Great Neck, NY and the Polo Club of Boca Raton, FL, both recognized as Five-Star Platinum Status.
"We are very pleased to have Chef Michael Schenk on board with us as our Executive Chef. His culinary talents are remarkable thus will enhance our Food & Beverage department to the next level," said Darrell Wilde, General Manager/COO of Wycliffe.
The role of the Executive Chef is to oversee the daily culinary operations of the Club as well as prepare capital and operational budgets and engineering all menu items to maintain margin control. Chef Schenk also will act as an advocate and ambassador of Wycliffe Golf & Country Club and play a critical role between Membership and the success of the Club. This role works beside our General Manager/COO, Darrell Wilde.
"My goal is to create great food and bring it to the next level contributing to a memorable dining experience." said Schenk.
"Wycliffe is very excited to have Chef Michael Schenk as our new Executive Chef. He's extremely talented in the culinary arts and we know with his skill-set, it will add value to our Club" said Cheryl Loder, Director of Membership & Marketing.
About Wycliffe Golf & Country Club:
Wycliffe Golf & Country Club is a private golf community real estate property that offers luxury living for its club members. Located in Wellington, FL, the gated community boasts lush landscapes that host impressive homes, two 18-hole golf courses, 16 Har-Tru tennis courts, state-of-the-art Fitness Center and Spa, numerous activities and clubs, as well as an expansive clubhouse with two dining venues. For more information, please visit http://www.wycliffecc.com or contact Wycliffe's exclusive on-site realtor, Jim Wagner at 561-868-4557.