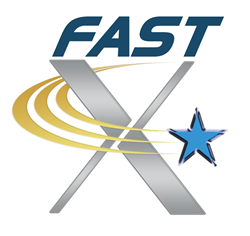 "Sessions Sharing, by its very nature, is a big security concern. FastX has a built-in security protocol that allows users to collaborate safely." Steven Schoch, StarNet founder and CEO.
San Francisco, June 2, 2014 (PRWEB) June 02, 2014
StarNet Communications Corp, (http://www.starnet.com/) a leading publisher of X Windows connectivity solutions announced that Secure Session Sharing has been introduced in the newest release of FastX. EDA engineers and other power users can now safely share their remote Linux desktop with colleagues and customers.
FastX will be demonstrated in Booth # 1912 at the Design Automation Conference (DAC 2014) in San Francisco June 2-5.
FastX is StarNet's next-generation X Windows emulator designed to offer the industry's fastest and most secure display of remote Linux desktops. Users can work at office speed when connecting remotely over VPN or other Internet connections, even if the server is thousands of miles away. To learn more about X Windows connectivity, visit http://www.starnet.com/
With its new Sessions Sharing capability, FastX users can invite colleagues and customers to share their remote Linux desktop. Session Sharing has become a standard feature in the Remote Networking market. Security is a major issue in session sharing software. By its very nature, shared sessions work around policy rules enforced by the operating system. However, the collaborative benefit of session sharing make it a valuable tool in modern day companies.
Similar to the popular WebEx service, the FastX user manages who is invited to the shared session. The session owner also manages who is granted mouse and keyboard control of the remote Linux desktop. "Session sharing is a popular feature, but current solutions present a variety of serious security problems," explained Steve Schoch, StarNet founder and Chief Executive Office. "FastX session sharing is dynamically enabled/disabled. It uses a one-time sharing key that disables sharing whenever the owner disconnects. Users cannot continue to access the Linux host after the owner has left the session."
All FastX connections run over securely encrypted SSH tunnels so authorized users can connect through corporate Firewalls. They are also persistent, meaning users can suspend and resume their connection. A user can work on a IC design in his office, disconnect his PC at the end of the day and resume the session at home on his Mac.
FastX client and server components and other X Windows emulator products are available for download from StarNet's web site http://www.starnet.com/fastx/download.php FastX lists at $195, about a third the cost of competing solutions.
About StarNet Communications
StarNet Communications Corp., founded in 1989, develops and markets X Windows Connectivity solutions for Windows, Macintosh and Linux platforms for corporate, educational and government organizations. StarNet's family of products offers cost-effective, best-of-breed remote Linux and Unix display solutions. Based in Sunnyvale, Calif., StarNet is privately held. For more information about our X Windows connectivity solutions, visit http://www.starnet.com