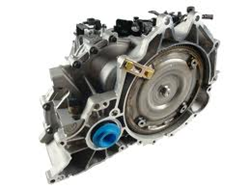 Our support for luxury vehicle brands has increased over the past several years online as more demand has made it possible to find affordable parts distributors
Mobile, AL (PRWEB) March 10, 2014
Sales of luxury vehicles in the U.S. continue to rise annually based on new technologies that vehicle manufacturers introduce. The Got Transmissions company sells replacement parts for vehicles and has built a larger luxury inventory this year. This company is now discounting sales of its X5 BMW used transmissions at http://gottransmissions.com/bmw-transmissions.html.
These units are part of the BMW inventory that has been built since the first of this year. Classic edition vehicle types as well as the most modern types are now represented for replacement transmissions in the GotTransmissions.com company inventory. The X5 units are now under new pricing is one incentive for luxury parts purchasers.
"Our support for luxury vehicle brands has increased over the past several years online as more demand has made it possible to find affordable parts distributors," said one Got Transmissions company source.
The used gearboxes that are represented through the Internet inventory at the Got Transmissions website feature new incentives put into place for American consumers this year. Aside from the established price drops, programs to better the deliveries of company inventory are now applied to each consumer order.
"Our company is now of few able to provide free shipping for most types of auto parts that are sold through our inventory as a cost reduction policy," said the source.
The preowned BMW auto parts that are discounted for public sale are available for research while using the automated tools that are in place on the GotTransmissions.com homepage. Any website user can gain entry to the company warehouse to begin inventory research without calling 1-866-320-1182 offline.
About GotTransmissions.com
The GotTransmissions.com company is one of the American resources to find discounted automotive transmissions for prices that are lower than traditional retail. The second hand inventory this company promotes to purchasers offers a low priced purchase option to all buyers. The GotTransmissions.com company support staff are currently available by toll-free phone systems and Internet portals that have been created to expedite customer support in North America. New suppliers help to contribute to the growing inventory now searchable using the automated systems on the company website.