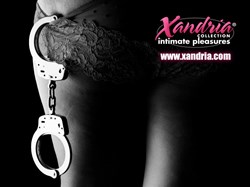 It seems that women want power yet at the same time are willing to be completely powerless in the right situations.
LAS VEGAS, NV (PRWEB) January 22, 2014
The Lawrence Research Group announced today the results of a survey of women who were asked which leading male actor they would prefer to star as Christian Grey in the upcoming "50 Shades of Grey" movie.
With a total of 1,530 women surveyed, Ian Somerhalder was the number one choice. Ian received 258 votes. Rounding out the top five were Cam Gigandet with 161 votes, Chris Hemsworth with 145 votes, Chris Pine with 131 votes and Channing Tatum with 116.
At the bottom of the list was Jamie Dornan with 10 votes, George Clooney with 9 votes, Robert Downey Jr. with 8 votes, Denzel Washington with 6 votes and Tom Cruise with only one vote.
Here is the complete list with names and number of votes received:
Ian Somerhalder, 258
Cam Gigandet, 161
Chris Hemsworth, 145
Chris Pine, 131
Channing Tatum, 116
Alexander Skarsgård, 90
Bradley Cooper, 77
Henry Cavill, 70
Shemar Moore, 62
Gerard Butler, 61
Christian Bale, 56
Ryan Gosling, 53
Ryan Reynolds, 42
Colin Farrell, 30
Johnny Depp, 29
Liam Hemsworth, 29
Hugh Jackman, 22
Antonio Banderas, 19
Jude Law, 18
Jake Gyllenhaal, 15
Brad Pitt, 12
Jamie Dornan, 10
George Clooney, 9
Robert Downey Jr., 8
Denzel Washington, 6
Tom Cruise, 1
According to Tony Giovanni of the Lawrence Research Group, "Women worldwide are becoming increasingly independent, powerful and involved in almost every aspect of society. There are more women in positions of power now than ever before. In fact, the year 2016 may usher in the first female president of the United States."
So how is it that a book like 50 Shades of Grey has become so popular with females? "It seems that women want power yet at the same time are willing to be completely powerless in the right situations. The book's leading man Christian Grey seems to be a master at creating that kind of situation," explains Tony Giovanni.
"With a worldwide following of more than a hundred million women, Jamie Dornan will have to do an incredible job to make the movie a success. Here's to hoping that the ten women who voted for him are correct," says Tony Giovanni.
About the Lawrence Research Group:
The Lawrence Research Group has been involved in the adult sexual education and retail business for more than 40 years. The Xandria Collection, owned and operated by the Lawrence Research Group is one of America's leading distributors of sex toys and other adult sensual products. Since its inception in 1974 by Victoria's Secret founder Roy Raymond and his wife, Gaye Raymond, the company has remained a trusted source for top-quality goods. Today, the Xandria name is synonymous with privacy, quality, excellent service and education.