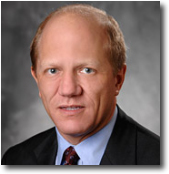 St. Louis, MO (PRWEB) March 19, 2015
A new Xarelto lawsuit* filed in U.S. District Court in the Northern District of West Virginia alleges that the drug's maker, Janssen Research and Development, wrongfully represented the product by failing to share knowledge of Xarelto defects, according to court documents. The defendant, Jermaine Tavon McMillan, alleges that he suffered severe internal bleeding and other life-threatening side effects as a result of taking Xarelto, according to court documents. Attorneys handling Xarelto lawsuits nationwide for the Onder Law Firm provide this news update.
McMillan claims the company's failure to publicize its knowledge of Xarelto risks resulted in his medical providers using inadequate drug safety information, according to court documents. The lawsuit alleges that this failure to share the information it possessed about Xarelto safety risks constitutes negligence and fraud, according to court documents.
"While this particular claim has not been transferred for inclusion with the Xarelto lawsuit MDL, the allegations Mr. McMillan has made against Janssen Research & Development are comparable to those listed in the MDL. Plaintiffs are saying the company had a responsibility to share information about Xarelto risks they allege the company has known for some time, according to court documents. The MDL is relatively new, but as it gathers traction, we anticipate seeing many more Xarelto lawsuits surface around the country," commented James Onder, of the Onder Law Firm.
These Xarelto lawyers are welcoming inquiries from persons who believe they may have grounds to file a Xarelto lawsuit. National Xarelto lawsuits were first consolidated in Louisiana during December of 2014 under the name Xarelto (Rivaroxaban) Products Liability Litigation (MDL No. 2592), according to court documents from the Judicial Panel on Multidistrict Litigation, and new cases are being added as they surface.
Attorneys handling Xarelto lawsuits throughout the United States are now accepting claims from persons and their loved ones who suffered from severe internal bleeding or hemorrhagic stroke while taking Xarelto. Lawyers are investigating these inquiries for possible Xarelto lawsuits. The Onder Law Firm is renowned for its achievements in product and consumer safety litigation, with a strong track record of winning meaningful settlements for clients. The firm is nationally-renowned for its work on window blind strangulation, and has notable expertise in fighting on behalf of individuals against powerful corporations. Individuals and the family members of individuals who have suffered from internal bleeding and have taken Xarelto are eligible for a no-cost, no-obligation Xarelto lawsuit case review, and may contact the firm through its Xarelto Contingency Lawsuit website.
The Onder Law Firm also welcomes Xarelto lawsuit inquiries from other law firms, either to handle these inquiries or work as co-counsel.
About The Onder Law Firm
Onder, Shelton, O'Leary & Peterson, LLC is a St. Louis based personal injury law firm handling serious injury and death claims across the country. Its mission is the pursuit of justice, no matter how complex the case or strenuous the effort. Onder, Shelton, O'Leary & Peterson has represented clients throughout the United States, and other firms throughout the nation often seek its experience and expertise on complex litigation. It is a recognized leader in products liability cases such as window blind cord strangulation and pharmaceutical litigation. The Onder Law Firms Xarelto attorneys provide information to the public at http://www.xareltocontingencylawsuit.com.
*McMillian v. Janssen Research & Development, LLC, et al, Case No. 3:15-cv-00019, U.S. District Court, Northern District of West Virginia