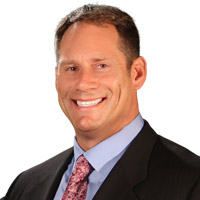 Use of Xarelto, a prescription blood-thinning drug, may result in uncontrolled internal bleeding, bleeding ulcers, or other severe bleeding events.
U.S.A. (PRWEB) September 18, 2014
Xarelto® was originally approved by the U.S. Food and Drug Administration (FDA) in 2011 for open market use. Consumers have since come forward to file complaints and allege personal serious and life-threatening medical conditions were the result of taking the anticoagulant drug. A Florida woman filed such a complaint (Xarelto® law suit Packard v. Janssen Research & Development LLC et al., case 0:14-cv-61449-JAL, in the United Stated District Court for the Southern District of Florida) alleging that her husband's death was due to unknown serious side-effects of Xarelto® and lack of reversal antidote. Patients who have experienced adverse effects such as uncontrolled internal bleeding, strokes, bleeding ulcers, or other potentially life-threatening and harmful side effects may be eligible for compensation for losses and damages resulting from exposure to Xarelto®.
"In June 2013 a letter was sent from the Office of Prescription Drug Promotion of the FDA to the drug manufacturer of Xarelto® stating that a print ad they had placed in a medical magazine was false and misleading because it minimized risks associated with Xarelto® use, and makes a misleading claim. Drug manufacturers who do not properly warn doctors and patients about risks associated with using their product should be held liable for any injuries that may have resulted from the use of their product," said Personal Injury Attorney Glen Lerner.
Those who believe they or a loved one's personal health and quality of life declined after taking Xarelto® are encouraged to call 1(800) GET-GLEN for a free potential claim review. More information about the blood-thinning drug Xarelto® may be found at 1800GetGlen.com/Xarelto® and at fda.gov using search term "Xarelto®."
About Glen Lerner Injury Attorneys
Glen Lerner Injury Attorneys has been helping people with personal injuries and dangerous drug class action claims since 1998. Since then, the firm has grown into one of the largest plaintiff personal injury firms in the country with over 35 attorneys and affiliated partner law offices in Nevada, Arizona, Minnesota, and Illinois. They have settled, or tried to verdict over 75 cases in excess of a million dollars in the last decade alone. For additional information, visit glenlerner.com or call 1-800-GET-GLEN (800-438-4536).
###