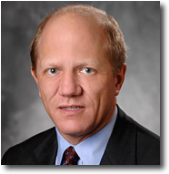 St. Louis, MO (PRWEB) September 28, 2015
A national personal injury law firm involved in Xarelto lawsuits against Janssen Research and Development and Bayer Healthcare Pharmaceuticals provides a news update on the status of the pending litigation.* According to the attorneys, the number of Xarelto lawsuits currently stands at nearly 1,700 separate actions which have been filed nationwide since the MDL was consolidated in December of last year.
Last week, on September 17, a monthly status conference was held. Topics addressed at the Status Conference included the determination of bellwether cases, according to court documents. Bellwether trials, which are used as representative case studies, help determine how the entire litigation will be resolved. Bellwether trials are scheduled to take place in less than a year, in August of 2016, according to court documents. At the suggestion of the court, two bellwether trials will take place in the Eastern District of Louisiana, one in the Southern District of Texas, and another in the Southern District of Mississippi, according to court documents.
"While the attorneys working on this case are involved in discovery and working out the logistics of how this very complex litigation will move forward, new cases are being added all the time," explained a representative of the Onder Law Firm. "The cases are coming from people all around the country. As attorneys representing numerous plaintiffs in this case, it is our goal to stayed involved in the minute details as the litigation moves forward so that our clients can focus on rebuilding their lives. We take our job very seriously."
While the plaintiffs are diverse, the cases each allege that Xarelto caused a patient to suffer from severe internal bleeding or hemorrhagic stroke, according to court documents. Xarelto is used to lower the risk of stroke and blood clot formation in patients who suffer from or are at risk for atrial fibrilation, deep vein thrombosis, and pulmonary embolism. Xarelto has proved to be effective at preventing the blood from clotting, but as such poses a risk for serious bleeding. All anti-coagulant drugs pose this risk, but Xarelto lawsuits assert that because there is no known antidote to Xarelto bleeding events, the drug is less safe than other blood thinners, having causes serious internal bleeding and bleeding deaths, according to court documents. Xarelto lawsuits also allege that warning information contained in the drug's label is inadequate for these dangers, failing to convey the alleged serious and deadly side effects of Xarelto, according to court documents.
Xarelto lawyers representing clients nationwide for the Onder Law Firm are now accepting claims from individuals and families of individuals who suffered from severe internal bleeding or hemorrhagic stroke and also have a history of taking Xarelto. Lawyers are investigating these inquiries for possible Xarelto lawsuits. The Onder Law Firm is renowned for its achievements in product and consumer safety litigation, with a strong track record of winning meaningful settlements for clients. The firm is nationally-renowned for its work on window blind strangulation, and has notable expertise in fighting on behalf of individuals against powerful corporations. Individuals and the family members of individuals who have suffered from internal bleeding and have taken Xarelto are eligible for a no-cost, no-obligation Xarelto lawsuit case review, and may contact the firm through its Xarelto Contingency Lawsuit website. The firm provides information on bleeding warnings and Xarelto lawsuit news.
The Onder Law Firm also welcomes Xarelto lawsuit inquiries from other law firms, either to handle these inquiries or work as co-counsel.
About The Onder Law Firm 
Onder, Shelton, OLeary & Peterson, LLC is a St. Louis based personal injury law firm handling serious injury and death claims across the country. Its mission is the pursuit of justice, no matter how complex the case or strenuous the effort. Onder, Shelton, OLeary & Peterson has represented clients throughout the United States, and other firms throughout the nation often seek its experience and expertise on complex litigation. It is a recognized leader in products liability cases such as window blind cord strangulation and pharmaceutical litigation. The Onder Law Firms Xarelto attorneys provide information to the public at http://www.XareltoContingencyLawsuit.com.
*Xarelto (Rivaroxaban) Products Liability Litigation, MDL 2592