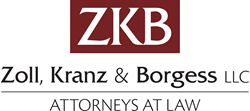 Toledo, OH (PRWEB) July 17, 2014
Xarelto® (rivaroxaban) is an anticoagulant marketed in the U.S. by Janssen Pharmaceutical, a subsidiary of Johnson & Johnson. It is used to prevent blood clots from forming due to a certain irregular heartbeat (atrial fibrillation) or after hip or knee replacement surgery. It is also used to treat blood clots (such as in deep vein thrombosis-DVT or pulmonary embolus-PE) and to prevent the blood clots from forming again. XARELTO® works by blocking the blood clotting Factor Xa and thereby reduces the tendency of the blood to form clots.
Xarelto®, however, is alleged to cause serious and uncontrolled internal bleeding, particularly gastrointestinal bleeding events, which could result in serious, life-threatening injuries, or even death. A recent suit (case number 9:14cv80831 of the Southern District of Florida) alleges that Xarelto® did not contain proper warnings regarding irreversible or uncontrollable bleeding and that internal bleeding cannot be reversed as easily as with other anticoagulants.
The law firm of Zoll, Kranz & Borgess, LLC ("ZKB") devotes its practice to the field of pharmaceutical and medical device litigation. ZKB is dedicated to compelling companies to produce safer products. Injured clients and partnering attorneys from across the U.S. appreciate and rely upon over 70 years of combined experience in pharmaceutical mass torts and multidistrict litigation. ZKB's experienced team includes a practicing physician-attorney and all the technology, knowledge and experience necessary to succeed in this complex legal field. For more information about Xarelto® or if you believe you may have suffered bleeding or other side effects after taking Xarelto®, contact ZKB toll-free at (888) 841-9623 or visit the firm's website at http://www.zkblaw.com. Initial consultations are always free and confidential.
SOURCES
Bayer Faces Lawsuits in United States Over Xarelto: Reuters, June 14, 2014
reuters.com/article/2014/06/14/us-bayer-suit-idUSKBN0EP0HW20140614
FDA Safety Information on Xarelto (Rivaroxaban)Tablets
fda.gov/safety/medwatch/safetyinformation/ucm367392.htm