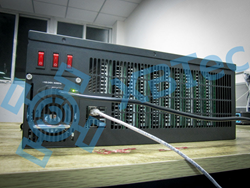 (PRWEB) August 05, 2014
Pacific V2 is improved model of Pacific 1250. In development of this miner many shortcomings of previous miners were taken into consideration. In order to achieve such performance with such sizes and power consumption, engineers had to overcome multiple complex technical problems.
XBTec PACIFIC V2 is a joint product of Chinese and Russian engineers. Today it is the most competitive bitcoin miner in terms of price, power consumption and size. While developing the miner, designers took into account how important it is for the users that the hardware does not emit excessive noise. Indeed, many people use these devices at home, where unnecessary noise is undesirable.
The PCB boards and aluminum cases are ready now. The miners will be shipped on August 31st.
Moreover, XBTec is preparing to bring a cloud mining solution into the market. The capacity of the data center will be 1 Petahash.
*The company's headquarters is located in Hong Kong. Its developers are based in Moscow and Shenzhen. Factory is located in Shenzhen.