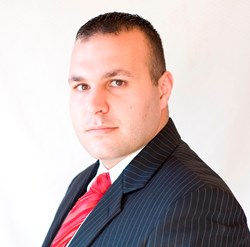 MYOB used to be the pinnacle of accounting software, but they're being quickly overtaken by Xero
Melbourne, Victoria (PRWEB) August 30, 2013
Just recently, the well-known online resource AccountancyAge.com published an article about how Xero accounting software is leading the way for their industry. The relatively new company is actively seeking out tech start-up companies to partner with to create and integrate the best in accounting technology for small business. Accounting expert and Managing Director of Alliance Accounting Mr. George Germanos comments about the savvy software company, "Those of us who've used the product know that its functionality and usability are quite impressive. It's very clear that Xero is going to overtake the old industry favourite MYOB very soon."
As the world's marketplace becomes more united with advancements in internet speed and communication channels, small businesses can reach more customers from around the globe. What's more, nearly every aspect of trade can be accessed online; from banking statements to exchange rates to stock holdings. The issue many business owners now face is correlating and using those various streams of data in a single user-friendly interface.
That problem has been the main focus to solve for the Xero accounting software company, who launched their innovative new services just last year. Taking the lead from the current trend of online social connectivity, Xero allows its users to connect, integrate, and operate the financial side of their business from any computer or smart device.
Mr. Germanos explains the software's uniqueness, "Xero allows a user to connect their bank accounts, connect with clients, add further integrations such as stock management or CRM tools and a whole lot more from an easy to use online platform." He then states the grim outlook for Xero's competitors, "This is the fall of MYOB. MYOB used to be the pinnacle of accounting software, but they're being quickly overtaken by Xero."
The successful Chartered Accountant and industry authority further justifies his claim, "Through Xero's clear initiative to stay ahead of the tech curve, they're giving our clients exactly what they want: ease and accuracy, as well as innovation."
Mr. Germanos says, "Although Xero has revolutionised accounting software, its features and benefits will be lost on users if they aren't skilled up on how to make use of it fully." Alliance Accounting's Managing Director further remarks, "As with anything new, it takes a little time getting used to, which is why we've championed the product and can offer our expert training."
Mr. Germanos' company offers in-depth Xero accounting software setup and training. His specialist team assess if the program is right for their client first; and if so, goes on to teach how to fully utilise Xero for maximum benefit.
In mid-August, an article was released about Xero's proactive efforts to lead in their industry by partnering with fledgling tech companies. This news backed up Accounting Industry expert Mr. Germanos' belief that the Xero accounting software will "soon become the market leader and overtake MYOB." His esteemed company Alliance Accounting in Sydney is also leading the way by "moving beyond numbers. We give high-end strategic and business advice to our clients." To find out more about Alliance Accounting's range of services, including their specialist Xero training, visit: http://www.allianceaccounting.com.au.
About Alliance Accounting
Established in 2010, Alliance Accounting is proud to be a key business 'partner' for many of their clients. Specialising in matters of Business and Investing, the forward-thinking company not only assists clients in maintaining their business, but growing it to achieve their goals.
What's more, they're a Chartered Accounting firm backed by an industry leading membership body. They're office is further complimented by having a Director of Business who's a Chartered Tax Adviser, Fellow of the Taxation Institute of Australia and a Justice of the Peace.
Alliance Accounting's key strength is their ability to work as if they were in your position. They go to great lengths to understand your business fully, in order to always offer the best possible advice. To learn more about Alliance Accounting, click here.