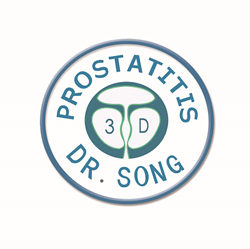 Dr. Xinping Song's Times Square Billboard Photo Pulled Media Attention toward His Revolutionary Treatment Procedure
(PRWEB) April 30, 2017
Doctors rarely get the chance to step into the limelight, and researchers who just do their jobs quietly and humbly are far less likely to get media attention. What followed is a swarm of online publications taking the cue from the billboard advertisement and talking at length about the new treatment procedure, which is formally known as 3D prostate targeted treatment.
Dr. Xinping Song's non-invasive treatment procedure has opened new avenues in 3D prostate cancer treatment. It starts with an extensive and methodical evaluation of the affected patient and Digital MRI are used for determining the cancer lesions. After identification of the area and the nature of the cancer cells, 3D local injection technology is used for injecting medicine in the cancer lesion area. The entire process has similarities to the Chinese acupuncture procedure.
Leading online news publications such as IB Times, Market Watch, Silicon Investor, Buffalo News and other widely read news portals have covered the news and provided insights on the new prostate cancer treatment procedure. The fact that Chinese herbal extracts are used in treating prostate cancer has triggered debates and discussions in the medical researcher fraternity, as well as in public sphere. The 3D Urology and Prostate Clinics led by Dr. Song have made it to the headlines of top news portals in the west and the team at the Hunan Province based clinic attributes the media recognition to the Times Square billboard photo of Dr. Song.
A media spokesperson said at a recent press conference that patients are eager to learn about the new treatment procedure, and people are even travelling to China to meet Dr. Song in person and discuss about their condition. "It's a great thing to see that the Times Square billboard advertisement has paid off," she told the press.
About the Company
Dr. Xinping Song is a noted researcher and cancer specialist from China.
To know more about him, visit: http://www.prostatecancer.vip/index.html
Know more about the treatment at: http://www.prostatecancer.vip/cancer.html
Watch how it works: https://www.youtube.com/watch?v=xIFCz5p8PDo
Media Contact
Company Name: 3d Urology and Prostate Clinic
Contact Person: Alisa Wang
Email: prostatecure3d(at)gmail(dot)com
Phone: +86-186-73216429
Country: China
Website: https://www.prostatecancer.vip/