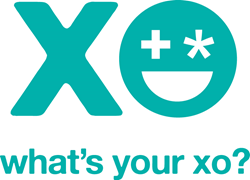 "It's like Spock said—the needs of the many outweigh the needs of the one," Duetta says. "The principle behind xocial is simple. See good. Do good. Feel good."
Chicago, Illinois (PRWEB) August 19, 2015
A startup promoting its do-gooder platform at Wizard World's Comic Con in Chicago this week wants to bring out the superhero inside everyone.
The platform, called xocial™ (soh-shuhl), measures positive social impact instead of popularity. Brands, non-profits, employers, geographic regions, Muggles, geeks, gamers, fans of all stripes and regular folks can get involved. The ultimate goal, says CEO, co-founder and closet Trekkie, Colin Duetta, is to recognize and reward the good people are doing to inspire more.
"It's like Spock said—the needs of the many outweigh the needs of the one," Duetta says. "The principle behind xocial is simple. See good. Do good. Feel good."
The platform uses a unique algorithm to measure the difference users are making in the lives of others.
"This is where things get fun," says co-founder and chief experience officer, Michael Salvatori. "We call it your xo score™." A person's xo score is based on actions in six areas: character building, eco efforts, charitable works, lifestyle choices, workplace leadership and lifelong learning. It's all explained in xocial's superhero-themed sizzle reel.
Measurement is key, Salvatori says. "When we measure something, we can set goals, compare results and stay motivated. Plus, it brings out the healthiest form of competition—the drive to do good."
Both co-founders see a day when a high xo score could help people land their dream jobs. Or connect singles to their soul mates.
The platform started with the xocial app—a way to encourage good deeds and gratefulness with a simple thank you. xocial is also capturing all the thanks sent and received over Twitter—25 every second—on its leaderboard (see twitter.xocial.com). Future plans include a marketplace where people can redeem points earned through good deeds for merchandise or pay their points forward to support causes they believe in.
National charities and big brands have already signed on with xocial to recognize the efforts of volunteers, donors and others who are making a difference to people and the planet.
At Wizard World, xocial will use its exhibitor space as a de facto photo booth, encouraging show-goers to tell the world how they use their superpowers for good. For every photo taken, xocial will make a donation to support Chicago's Costumers with a Cause in their Walk to Defeat ALS on September 19. Well-timed photos may include a celebrity do-gooder.
For more information on xocial, including media resources and assets, visit xocial.com. To arrange an interview, call 289-828-6894. At Wizard World Chicago, xocial is at Hall F, Booth 2003.
Company Description
xocial™ (soh-shuhl) is a platform to motivate do-gooders, inspire healthy competition and help organizations engage audiences—all by measuring our positive social impact with the xo score™. The xocial app—where it all began—makes it easy to bring out the good in everyone, one thank you at a time. The xocial platform helps brands, non-profits, charitable foundations, employers and third-party apps connect with everyday heroes. Integrate your data with ours to reward do-gooders and create a movement around your product, service or cause. Together, we can gamify goodness—and make the world suck a little less.