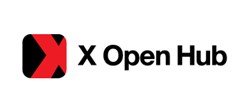 AForex are set to go live with the addition of both Mirror Trader and the full X Open Hub front and back office suite of products
London, United Kingdom (PRWEB UK) 14 November 2013
AForex, a Russian-based FX brokerage, is the first client to adopt Tradency's Mirror Trader platform built on the X Open Hub environment. It was only in July of this year that X Financial Solutions, creators of X Open Hub, announced their collaboration with Tradency; now AForex are set to go live with the addition of both Mirror Trader and the full X Open Hub front and back office suite of products.
Tradency have been working hard over the last few months with X Open Hub's API to integrate and build an entirely bespoke version of their popular Mirror Trader platform to offer to both their own clients and those adopting the X Open Hub environment.
Lior Nabat, Tradency's founder and CEO expounds "Tradency is experiencing a growing demand for the Mirror Trader services. It is our goal to meet this demand by exposing brokers and traders alike to advanced integrated systems such as this joint solution. Tradency had long been collaborating with market leading technology providers and this venture with X Financial Solutions is a perfect example of that productive collaboration." Mirror Trader will be available for all X Open Hub clients directly from Tradency.
In addition, AForex will also adopt the complete X Open Hub native trading environment, including front-end platform package, xStation, and back-office trading technology: xManager, xRisk and wlCreator. xStation will launch under a proprietary name and include xSocial, xMobile and apps marketplace xStore.
"The new AForex trading platforms showcase the power and flexibility of X Open Hub," stated Jakub Zablocki, Managing Director at X Financial Solutions. "Our open API makes it easy for partners like Tradency to create bespoke platform and software solutions for broker clients. We are very happy with the result and expect to see much more growth in this area".
In addition to going live with xStation and MirrorTrader, AForex will use XOH's wlCreator tool to set up white label partners autonomously in minutes. The firm will also take X Open Hub's liquidity solution, price feed and executors, as well as integrate the environment with two additional liquidity partners. X Open Hub's Best Bid Offer (BBO) functionality will ensure that AForex receive the best price across all three liquidity providers. AForex will also use xRisk to consolidate their entire portfolio across X Open Hub and multiple MetaTrader 4 servers, offering an extremely efficient way to manage their risk and set exposure limits.
"Customers are constantly looking for robust trading tools. We aim to stay ahead of the curve with our new trading technology and deliver a competitive advantage to our customers," said Kirill Koshienko, CEO at AForex. "xStation is a modern solution for active traders looking for flawless execution, technical analysis and sophisticated order management."
About X Financial Solutions
X Financial Solutions Limited is a UK-based brokerage solutions provider to the Forex and CFD industry. The company markets a fully open trading environment, X Open Hub, allowing brokers and technology companies to develop and distribute proprietary solutions to the marketplace. X Financial Solutions are authorised and regulated by the UK Financial Conduct Authority (FRN522157), with its registered and trading office at 29 Marylebone Road, London. NW1 5JX. United Kingdom. Company number: 07227848. http://www.xfs.co.uk
For more information about X Open Hub, please visit http://www.xopenhub.pro
About Tradency
Tradency Inc. is the developer and originator of Mirror Trading technology, which enables retail traders to use the knowledge of experienced traders in real time for their own trading techniques. Tradency's Mirror Trading Platform offers traders a flexible choice of combining its groundbreaking approach with traditional online trading methods. Since its inception in 2005, Tradency has pioneered this new method, leading a new category of platform trading. Tradency continues to innovate its services, reinforcing its reputation as the creator of cutting-edge industry practice. http://www.tradency.com
About AForex
AForex provides financial trading service since 2007 and established itself as a broker with impeccable financial standing and high level of confidence among its numerous partners around the world. The company's main goal is to maintain the highest level of brokerage services and to provide the best financial tool and products for traders in order to give them a competitive edge in the market. AForex is regulated by The Financial Commission and CRO CRFIN. http://www.aforextrading.com