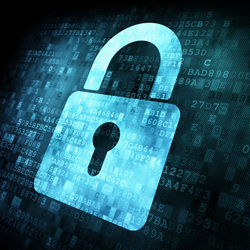 We pride ourselves on offering the utmost flexibility and security...
Cortland, New York (PRWEB) August 14, 2014
Systems East, Inc., owner/operator of Xpress-pay.com, announced it has once again enhanced its secure ePayment platform. This newest investment delivers the Payment Card Industry's highest level of Data Security Standards (PCI-DSS): Level 1 Certification. This qualification is the most proficient ranking provided by the industry, and is only awarded to companies that pass a series of intense quality assurance tests against their server environments and physical premises.
With this certification, Xpress-pay is also added to Visa's Global Registry of Level 1 Service Providers, and joins the ranks of an elite group of payment industry organizations. "We pride ourselves on offering the utmost flexibility and security in our solutions. We continually invest in improvements to deliver more value to our network," said Jim Buttino, President of Systems East.
Peter Rogati, the Director of Support for Systems East who spearheaded the certification effort added, "While this process was quite demanding, I'm proud knowing we have yet again elevated the status of our entire platform. Beyond the technical aspects, the heightened security is a part of our company culture, allowing Xpress-pay to deliver the most secure solution possible in today's eMarketplace."
Since the entire Xpress-pay product suite was developed on a single, integrated platform, the increased security measures also persist throughout their entire product line. This hardens their website, consumer-facing digital wallet, and IVR solutions equally. Mr. Buttino ended with, "We've worked hard to deliver the most user-friendly and secure payment experience possible. The intense loyalty demonstrated by our merchants and consumers is a strong indication that we have hit our mark. We look forward to many more great announcements in the near future."
About Systems East, Inc. & Xpress-pay:
Since 1982, Systems East, Inc. has been providing leading edge finance, collection, and donation software solutions to the business, government, and benevolent sectors. Xpress-pay was released in 2005, rapidly becoming a leading ePayment solution throughout the U.S. and Canada. The Xpress-pay product suite allows any organization to accept secure and convenient web, mobile, and touchtone phone payments anytime. Contact Xpress-pay today for more information.
# # #