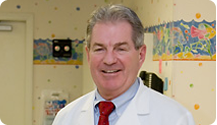 At Branam, our mission is to advance pediatric care by developing products that prevent early childhood tooth decay.
Toledo, Ohio (PRWEB) April 09, 2014
The dramatic advancement in kid's oral health is a drastic shift in thinking for parents trying to keep their kids away from the dentist drill. Although Xylitol has been widely used in many others countries for decades, it is just recently showing up in more consumer products in the United States. The growth in popularity among health conscious families and individuals means more distribution for companies like Branam Oral Health, who recently took the Xylitol claims a step further by conducting a clinical study at the University of Toledo. The test study proved their formulation of all natural Xylitol kids' toothpaste and tooth gel eliminated 72% of the cavity causing bacteria on contact.
Tooth decay is the number one fastest growing disease in children today. Up until now, regular brushing and the use of fluoride was all parents could do to prevent their kid's teeth from rotting. Over 35 other countries have multiple case studies proving the effectiveness of Xylitol. It's been approved for pharmaceutical and oral health care applications as well as lozenges and chewing gum. Finland even implemented a national campaign to promote Xylitol use specifically to reduce tooth decay in children. They discovered a 90% reduction in decay after the first year.
Fluoride was once the go-to solution for parents however it is not safe for babies and toddlers to swallow. Fluoride is also simply designed to build up enamel, not kill bacteria. Xylitol however, is proven safe for babies and toddlers to swallow and has been tested in thousands of long term clinical studies confirmed by all the major regulatory bodies worldwide. The CDC reports that 50% of children have had tooth decay by the age of 11 and 68% of 19 year olds have tooth decay in permanent teeth. Because toddlers are not brushing soon enough and with toothpaste designed for them, 30% of kid's age's two to five have decay into the gums and roots of their baby teeth. This decay can be so deep, that even when the young ones lose their teeth for adult teeth, the decay continues to grow.
Branam Oral Health is based in Toledo Ohio. The Companies all natural Xylitol toothpaste formulation has grown in popularity exponentially primarily due to a case study which has proven to kill 72% of the cavity causing bacteria kids carry around in their mouths every day. Branam Oral Health's distribution has doubled nearly overnight into national grocery chains like Ahold (Stop n Shop & Giant) and Whole Foods. CEO Branam states; "As soon as a retailer learns about this product and does the research, they are just floored it's not more widely carried. They can't keep it on the shelf once they get it in because parents are becoming more and more educated and see the results and never want to go back to their old way of doing things."
Xylitol was first approved as a food additive by the FDA in 1963, due to its sweet taste and low glycemic index. Xylitol for kids was slow to be adapted in the United States because of the choking hazards of chewing gum and hard candy products. Recently however, Xylitol toothpaste has had a surge in popularity and has surfaced to present a radical change in thinking for parents. It takes the focus off of brushing with fluoride and cleaning to build a defense system to plaque and turns it to the actual reduction of the bacteria that eats away at kids teeth.
For more information on Branam products and the effectiveness of Xylitol please visit http://www.branamsmile.com. You can order online from them with 20% off your first order or check their zip code finder for a store location near you.