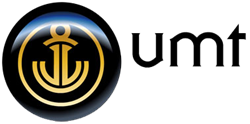 Fort Lauderdale, Florida (PRWEB) October 31, 2013
UMT International was recently commissioned to fabricate the strongback for the launch and recovery of an Heirloom Riva tender. UMT International's attention to detail, and renowned polishing created hardware that is both effective and beautiful. This beautiful handcrafted strongback is definitely worthy of the gorgeous boat it was made to launch.
UMT Strongbacks provide a single lift point with fore/aft balance adjustment to compensate for changing gear and fuel loads. A strongback can often eliminate lift height problems by providing a lower lift point. UMT can create custom designed strongbacks for most tenders and unique applications. Mega Yacht Tenders deserve world class stainless lifting solutions and UMT International provides the finest marine stainless lifting hardware available for the world's most prestigious vessels. Customers can visit UMT at their Fort Lauderdale location or can call to arrange for one of their sales professionals to meet them at their boat to take measurements and come up with a custom solution for their vessel. UMT's sales and fabrication staff are highly trained, knowledgeable and well respected for their quality work.
UMT International is headquartered in the marine capital of Ft. Lauderdale, Florida to best service luxury motor yachts and pleasure crafts from all around the world. UMT specializes in the fabrication of custom marine boarding, lifting and stowage equipment such as davits, chocks and boarding stairs as well as custom metal fabrication.
UMT International is excited to show off new products such as the NEW UMT Micro Davit at this year's Fort Lauderdale International Boat Show. They will also be displaying products such as the UMT Hurricane Davit, Aluminum Boarding Stairs, the Atlas Davit, Tender Chocks as well as their custom stainless steel work. You can view the full range of UMT International's products by visiting their website at http://www.umtmarine.com.