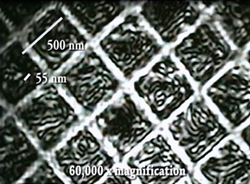 Unlocking The Cosmic Vault Of Molecular & Atomic Science
Apache Junction, AZ (PRWEB) June 02, 2015
Through rare discovery of new physics and development of light microscope technology, Yancy Corporation is enabling World Scientists to actually see, watch, and work with any desired material and biological sample, displaying the full nature (position, shape, size, number) of molecules, atoms, and electron bonds between atoms.
Jeff Porter, Co-Founder of the Yancy Corporation, says, "Our rare discoveries of new physics are just that – rare. They come once in a lifetime, if at all. Our first technological ability to actually see, watch, and work with molecules and atoms is great, but to have the ability to work with electron bonds is a world first in itself. The humble truth is, these accomplishments are of huge significance and importance in support of world education, science, medicine, industry, and economies in the 21st century, and centuries to come."
Currently, all other molecular and atomic microscopy technologies only offer scientists blind abilities to electronically collect scientific data and generate computer enhanced graphs / images as to "what may be" a material sample's molecular and atomic structure. Yancy Corporation quickly recognized the important, critical need and growing desire for entirely new and advanced molecular and atomic microscope technology among world scientific communities and industries. So they created it.
Yancy Corporation is calling their new technology the Moleculescope. The Moleculescope is a wide-field true-real-time reflected-visible-light microscope which, unlike existing light microscope technology, is not diffraction-limited. Yancy Corporations new physics and Moleculescope technology overcomes and exceeds all current microscope technologies.