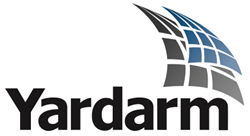 ...every sheriff and police chief worldwide should be looking at this product for the future of their department
IACP 2014 –
Orlando, FLA (PRWEB) October 24, 2014 -- Yardarm Technologies today announced field trials with two law enforcement agencies in the United States. The company is deploying its innovative firearm telemetry platform with the Sheriff's Department of Santa Cruz County, California and the Carrollton, Texas Police Department. Yardarm's platform increases officer and community safety by reporting real-time firearm information to dispatch and command, capturing critical data about firearm incidents in the field.
Participating departments integrate the Yardarm platform into their existing operations to understand how firearm awareness enhances officer safety. Yardarm is equipping officers in the trial departments with Yardarm Sensors and reporting real-time telemetry from every firearm in the field. This allows each department to identify and establish best practices for supporting officers during critical events using this data.
"A law enforcement leader's ultimate responsibility is to keep their staff and the public safe at all times," said Santa Cruz County Sheriff Phil Wowak. "Yardarm's technology is a groundbreaking way to do just that and every sheriff and police chief worldwide should be looking at this product for the future of their department."
The Yardarm Sensor is a small machine-to-machine (M2M) component housed within an officer's firearm that does not interfere with operation of the weapon. It wirelessly transmits encrypted, real-time event and location data to command, dispatch, officers in the field, and real-time crime centers based on rules established by the department. Additionally, Yardarm Sensors record the comprehensive data needed to understand precisely what transpired following an incident.
"Law enforcement is adopting technology to offset reductions in force and tighter budgets," said Jim Schaff, Vice President of Marketing at Yardarm. "By connecting the firearm to the Cloud we give departments a technology that enhances officer safety, improves operational efficiency, and builds community trust."
Yardarm is working with industry leading technology and communications providers to bring its products to law enforcement, private security, and the military. See a demonstration of the Yardarm solution on October 25 – 28, 2014 at the 121st annual International Chiefs of Police conference and exposition in Orlando, FL.
Photos and video can be found here - https://brandfolder.com/yardarm
About Yardarm
Yardarm Technologies, the leader in firearm telemetry, is headquartered in Capitola, CA. The company is dedicated to enhancing officer safety and saving lives during the most critical moments in the field. Yardarm gives command and dispatch real-time awareness of every officer's firearm, enabling instant response to an officer involved firearm event. Additionally, Yardarm captures a firearm's telemetry during critical events to give departments the information they need to understand what happened in the field. For more information visit http://www.yardarmtech.com.