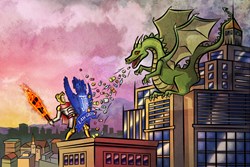 If you suffered a DVT from Yaz, Yasmin, Ocella, or Gianvi - Never Send money to receive money.
New York, NY (PRWEB) October 19, 2013
Some women who have allegedly suffered real injuries as a result of using Yaz, Yasmin, Gianvi and Ocella are being injured again as con men who claim to be from a settlement center are allegedly inducing woman to send money so they can receive their settlement funds back. According to Attorney Jason T. Brown, of The JTB Law Group, LLC, if you ever have to send money to receive money it is a scam. No attorney or law firm or anyone associated with the Yaz Lawsuit and Yasmin Litigation will ever ask anyone to send in money before receiving settlement funds. If someone is approached by anyone in any context asking to send in money, take down all their information, but do not give out any information about yourself over the phone.
Attorney Brown, a former FBI Special Agent said, "If you have a lawyer contact your lawyer about your case. If someone asks you to send money before you can receive money it is probably a scam. Contact law enforcement immediately to issue a police report. The sooner the bad people are caught the better for everyone."
According to a recent report from Fox News Investigative Reporter Beau Berman (http://foxct.com/2013/10/11/scam-targets-users-of-birth-control-drug/), once money is sent to these individuals, they will keep trying to call to obtain more money.
Some of the defining characteristics of the alleged scam seem to be targeting women who have allegedly been injured by Yaz, Yasmin or Ocella and possibly gaining information from the public filings in court. The only injuries that lawyers are currently pursuing are embolic events such as Deep Vein Thrombosis, Pulmonary Embolism, Stroke, Heart Attack and Death from Yaz and other fourth generation hormones. Injuries outside of this range are unlikely to qualify for any settlement. Settlements for women who have allegedly endured a Yaz DVT, Yaz PE, Yaz Death, Yasmin DVT, Yasmin PE, Yasmin Death and Ocella DVT, Ocella PE, or Yaz Death have exceeded over 1 Billion Dollars according to Page 64 of Bayer's Quarterly Report (http://www.bayer.com/en/quarterly-reports.aspx).
The alleged scammers then say they have $7,500 Yaz settlement money in exchange for money sent through a green dot money pack card. No attorney should make a client engage in such actions to receive settlement funds. All attorneys will go over the settlement process and will disburse funds in injury matters if successful.
Consumer rights attorney Jason T. Brown stated, "In almost any and every context if someone owes you money, you shouldn't have to send money to receive money. If you haven't obtained counsel for your Yasmin lawsuit injuries, you should vet your counsel by going to sites like AVVO and Martindale Hubbell which have client and peer reviews and issue a ranking based on a matrix of factors." (Attorney Jason T. Brown has the highest possible rating 10.0 out of 10.0 on AVVO and the most prestigious and highest ranking of AV+ preeminent on Martindale Hubbell).
It's a shame that crime permeates through every walk of life, but it's particularly troubling that criminals prey on women who have already been allegedly victimized by bad birth control side effects. Attorney Brown suggested, "Once again, if you already have a Yaz lawyer, speak with your counsel if you are approached by anyone you don't know about your case. If you don't have a Yasmin lawyer, speak with a Yaz lawyer who ca n educate you on your rights as well as guide you if approached by these scam artists."