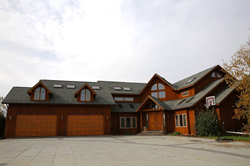 Milwaukee, WI (PRWEB) August 27, 2014
On September 27, Micoley.com will be auctioning off more properties than at any other one of their events in 2014. The three-hour event will feature more than two hundred and twenty five properties in seventeen states (Alabama, Arizona, Arkansas, Florida, Georgia, Illinois, Indiana, Iowa, Minnesota, Mississippi, Missouri, Ohio, Pennsylvania, Tennessee, Utah, West Virginia, & Wisconsin). An investor's paradise lies within this auction, as many different property types will be on display, such as commercial, hotel, restaurant, industrial, gas station, vineyard, retail, luxury residential real estate, vacant land of all types and more.
At 3387 Timber Lane in Verona, Wisconsin (zip: 53593), is a beautiful 14,126-square foot home on nearly 26 acres of great land. Featuring a gated entry, five bedrooms, four and a half bathrooms, five fireplaces, cherry woodwork, granite floors and counter tops, two laundry rooms, and two kitchens, this is a top-of-the-line luxury real estate property located just southwest of Madison.
The main kitchen has two sinks, a sub-zero refrigerator, Thermador double-ovens, plus many built-ins. The sixteen-foot diameter sun room has views of the countryside from seven-foot-high windows. At the top of the spiral staircase is a twelve foot by eighteen foot library and four of the five bedrooms. The fifth bedroom features a ladder and small loft area.
On the lower walk-out level is the second full kitchen, game room, bedroom, bathroom, second laundry, weight room and theatre room with twelve leather reclining seats and a seven foot by eleven foot big screen for the projection TV. The multi-level rear deck is 6,000 square feet with indirect lighting under both the stairs and in the stone walls. The property is listed at $1,900,000 with an opening bid of $995,000 if no offer is received by the day of the auction.
At 395 S Locust Street in Manteno, Illinois (zip: 60950), is an excellent commercial investment opportunity. This multi-tenant facility has 13,761 total square feet and was professionally updated in 2004 with new interior and façade. Plenty of parking accommodates this distinguished facility with its one-acre-plus lot. Tons of potential uses with showroom, retail, mezzanine, and office space making up 10,761 square feet of the building, and an additional 3,000 square feet of warehouse space. The property is listed at $875,000 with an opening bid of $575,000 if no offer is received by the day of the auction.
Along City Route 26 in Belington, West Virginia, is Bear Ridge & Teter Ridge Estates (zip: 26250), a planned subdivision with 35 lots ranging from 2.0 acres to 21.58 acres for a total of 296.93 acres, per an appraiser. The parcels included are: 24/00060000, 10, 11, 14, 15, 17, 18, 19, 02, 20, 23, 24, 26, 27, 28, 29, 03, 30, 31, 32, 33, 34, 37, 38, 04, 40, 41, 42, 43, 05, 06, 07, 08, 09, and 44. The property is listed at $845,000 with an opening bid of $625,000 if no offer is received by the day of the September 27 auction.
This event is the most anticipated auction this year with highly motivated sellers including financial institutions, private sellers, and investors from all over the nation. Sellers of all properties have indicated that they plan to entertain early bids and offers. Buyers are most likely already researching these properties, and coming to decisions about whether to make a purchase, so potential buyers are advised to act fast. The online event is scheduled to commence at 11am CDT and will last until 2pm CDT.
Interested parties should visit micoley.com to find more photos and details about the property, or by visiting in person and performing an inspection on site, which is highly recommended. (866) 371-3619 is Micoley.com's information line. Additionally, Micoley.com features a live chat service through which questions can be answered. Auctioneer Firm: Micoley.com LLC #432-53. Auctioneer: Wade T. Micoley #2647-052. Broker Firm: WM Enterprises, Inc. #835181-91. Broker: Wade T. Micoley #43427-90. Full licensing can be found on the firm's website.