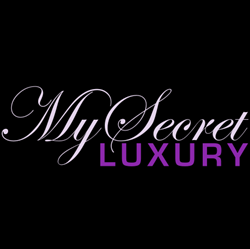 MySecretLuxury.com started in response to men and women wanting a curated selection of the best sex toys in an unintimidating and sophisticated place to shop.
Harrison, NY (PRWEB) September 17, 2013
New York-based upscale eCommerce site, MySecretLuxury.com, is celebrating its one-year anniversary with some impressive accomplishments. The company announces that since launching a year ago, it has experienced continuous month-to-month growth. The company only stocks high quality luxury sex toys and sex accessories and is proud to be one of the few selected online-only retailers to carry exceptional brands such as Crave, Fun Factory, JimmyJane and Revel Body.
MySecretLuxury.com's founder, Stacy Rybchin, elaborated on what she sees as a very successful first year: "MySecretLuxury.com started in response to men and women wanting a curated selection of the best sex toys in an unintimidating and sophisticated place to shop. More and more people now accept adult toys especially since they are now more discreet and better engineered. We believe that pleasure is important for both men and women and that consumers deserve to experience the joys that high quality adult toys can deliver."
In the first year of operations, MySecretLuxury.com has learned a great deal about their customers and constantly uses data and advanced analytics to enhance the product selection and optimize the shopping experience. While the company maintains strict data controls and respects anonymity, it has collected some surprising statistics.
Most surprising is that 60% of customers are male. This suggests a growing trend of men purchasing sex toys for women as well as for themselves. While MySecretLuxury.com has fulfilled orders from all 50 states and from countries as far away as Brazil and Singapore, the majority of sales come from the US. In particular, the populous states of CA, NY and TX account for the most sales. Adjusting for population sizes indicates that Ohio, Washington, and Colorado generate the most sales per capita.
MySecretLuxury.com launched to enable customers to experience an erotic renaissance through exploration with the right tools at hand. Customers have clearly indicated that they are willing and prepared to pay a premium for quality products. The average order size has consistently been well over $100.
My Secret Subscription
MySecretLuxury.com has also pioneered the adult product subscription business model. Since launching My Secret Subscription a year ago, many imitators have entered the market. My Secret Subscription remains the only premium adult product subscription service. Rather than sending small samples of personal lubricant or body oil or delivering inferior vibrators, My Secret Subscription offers only the most exceptional adult products and accessories. Subscribers choose from the Silver, Gold, Diamond or Platinum subscription plans. Prices range from $500 - $5000 per year. To date, no other adult subscription box has been able to duplicate the quality and selection offered by MySecretLuxury.com.
The Secret Concierge
Another adult industry first - The Secret Concierge provides unparalleled service while creating unexpected and unforgettable moments of unimaginable pleasure. MySecretLuxury.com pioneered the concept of adult concierge services and over the last 12 months has fulfilled the dreams and wishes of customers around the world.
My Secret Soiree
Continuing its pursuit to offer unparalleled customer service with discretion in mind, MySecretLuxury.com launched upscale and sophisticated adult sex toy parties to personally assist women and men in identifying high quality toys and accessories. The Concierges discuss benefits and features of each product in a fun, safe, and sophisticated environment. This service is currently available in the New York metro area with plans to expand to additional major metropolitan areas next year.
MySecretLuxury.com looks forward to its second year. The company has many exciting plans in the works and plans to continue to transform the adult products industry through innovation, quality, and impeccable service.