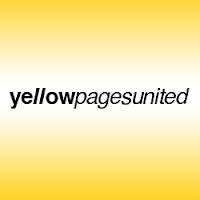 According to Earth911, over 660,000 tons of phone books end up in landfills each year and more are recycled. Yellow Pages United wants to put an end to this wasteful practice.
Jacksonville, Florida (PRWEB) February 17, 2014
The newest hard copy of the yellow pages is showing up on door steps around the country. But, when was the last time anyone used these free resources for local companies? Many members of the younger generation do not even know what phone books are. Unfortunately, the telephone companies and print directory companies have not received the memo.
Consequently, according to Earth911, over 660,000 tons of phone books end up in landfills each year and more are recycled. Yellow Pages United wants to put an end to this wasteful practice.
Many households receive multiple phone books every year. Even homes where there are no occupants will have a pile of phone books on their front step advertising that the home is vacant and ripe for looting. Over the past decade, the number of people using print yellow pages has decreased about ten percent per year. And, as of 2008, the majority of people looking for a phone number went to the internet instead of a phone book.
Yellow Pages United is working to build a comprehensive database of businesses from around the United States to supplant the wasteful, landfill clogging paper phone books of the pre Information Age. So far, they are a very promising green alternative. There are many millions of businesses listed on their site. Plus, they have about 80,000 businesses who subscribe on their site. Subscribing has a number of benefits for companies:

A web page that is optimized to show up high in search rankings
Upload photos and videos to listing page
Posting across multiple social media platforms with just one entry
E-coupons can be uploaded
Responding to comments left by customers
Businesses' pages are optimized for easy viewing on mobile devices
The best part about any company focusing more on their web presence instead of throwing money away on the antiquated phone books is that it is a positive decision for the environment. Being eco-friendly has never been more important for a company's perception.
Thus, getting on board with online publishing of business listings will give the phone book directory printers less reason to continue chopping down trees for a product no one wants.
Many print yellow page companies have made it easy to stop receiving phone books. With a few clicks on their website, you can unsubscribe. Businesses looking to show off their commitment to the environment and our children's future should provide information to their customers on canceling their phone book subscription and promote visiting online directories like Yellow Pages United.
An independent publisher of an online directory, Yellow Pages United is based out of Georgia. They are not associated with AT&T, any of the Bell companies, or any other telephone company as an independent publisher. They have served business subscribers for fourteen years. They have more than fourteen million listings from across the country in their database. Their mission is to help new customers find businesses that offer the services and products they seek.
More information about Yellow Pages United can be found at http://www.yellowpagesunited.com/.