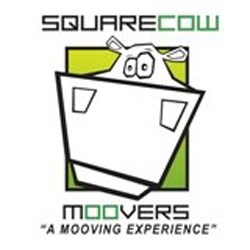 "We're honored to be asked back once again to be a veteran member of the Council," said Wade Lombard, owner of Square Cow Movers. "We looked at a well established industry that had custom service issues and built a business that addressed them."
Austin, TX (PRWEB) October 11, 2013
After less than 6 years of being in business and almost 200 positive Yelp reviews Square Cow Movers has been asked once again to be a part of the Yelp Small Business Advisory Council (YSBAC). For three years in a row Square Cow Movers has been selected as a YSBAC member.
Yelp created the YSBAC in 2010 to tap into the knowledge and insight of the small businesses on their website. This year over 1,000 businesses applied to become a YSBAC member, but only 25 business owners were selected. "We're honored to be asked back once again to be a veteran member of the Council," said Wade Lombard, owner of Square Cow Movers. "We looked at a well established industry that had custom service issues and built a business that addressed them."
It's this type of innovative, thoughtful approach that Yelp looks for in YSBAC members. They specifically seek out businesses like Square Cow Movers that are customer focused rather that profit driven.
Mr. Lombard and Square Cow Movers have so impressed the Yelp team that they asked him to come to the Yelp headquarters in San Francisco and give a speech. Mr. Lombard's speech is centered around the importance of caring for customers and customer service for today's burgeoning small businesses.
To learn more about Square Cow Movers, the way they do business and their services, please visit http://squarecowmovers.com.
About Square Cow Movers
Square Cow Movers isn't your typical moving company. Using the Art of Mooving - a no bull, customer-first code of ethics - Square Cow Movers has built a business on providing a personalized moving experience that takes the stress out of a move. With locations in Austin and Houston, Square Cow Movers is the go-to resource for moving in Central Texas.