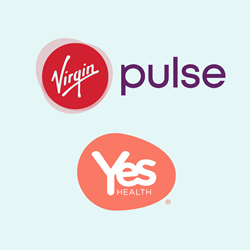 "By offering Yes Health to their populations, employers using Virgin Pulse are providing more than just a benefit," said Alex Petrov, founder and CEO of Yes Health.
SAN FRANCISCO (PRWEB) October 18, 2022
Yes Health, a leading digital health provider focused on weight loss, diabetes prevention and concierge health coaching, today announced it is now part of the Virgin Pulse partner ecosystem. Recognized by the U.S. Centers for Disease Control (CDC), the Yes Health program is an all-mobile weight loss and diabetes prevention solution that supports people with making healthier decisions at the exact time they need it. The program is now available to Virgin Pulse clients as part of its curated ecosystem, available via its Homebase for Health® platform addressing health, wellbeing, and navigation needs.
"Health plans and employers need digital health solutions that are convenient, keep people engaged, and are enjoyable to use, which is why Yes Health has been the perfect tool for organizations that want to inspire healthy lifestyles among their populations. Now, through the Virgin Pulse partner ecosystem, we can reach millions more people across thousands of organizations," said Alex Petrov, founder and CEO of Yes Health. "By offering Yes Health to their populations, employers using Virgin Pulse are providing more than just a benefit. They are providing each person with a team of experts supported by the latest technology who empower them each and every day to set and achieve their health goals."
Yes Health blends artificial intelligence (AI) with in-the-moment human coaching to inspire healthy behavioral change. Members virtually engage with health coaches on their smartphones at any time and are provided with a personalized, evidence-based plan curated by Yes Health's team of dietitians, nutritionists, fitness experts and psychologists. Members also can leverage Yes Health's proprietary machine-vision technology where they take pictures of their meals to get AI-assisted guidance on how to make them healthier.
According to the CDC, more than 40 percent of the U.S. population is considered obese, a serious and costly condition that can lead to other chronic diseases like diabetes. The medical costs for obesity are estimated to be as high as $210 billion annually, including nearly $62 billion in Medicare and Medicaid spending alone. For employers, studies have suggested that overweight employees create approximately $73 billion in medical costs a year and generate much higher rates of medical and worker's compensation claims than healthier employees.
Companies can select Yes Health from a curated collection of partners as part of the Virgin Pulse partner ecosystem, which helps employers close gaps in care across more than 20 health and wellbeing categories while addressing the most common and costly health concerns. All partner solutions are seamlessly integrated and accessible through Virgin Pulse's Homebase for Health platform, optimizing program utilization and the user experience.
About Yes Health
Yes Health is the first fully CDC-recognized, all-mobile diabetes prevention program with on-demand coaching designed to empower people everywhere to start living healthier, happier lives. Its team of physicians, health coaches and engineers has created a high-engagement, lifestyle-change platform that's low-cost, easy to follow and successful. With its best-in-class diabetes prevention, weight loss, and healthy lifestyle programs, Yes Health provides its platform to payers, providers and self-insured employers, helping them achieve a higher ROI on their condition management and wellness programs. Yes Health helps people take charge of their health – and have fun doing it – by developing healthy habits that last a lifetime. For more information, visit http://www.yeshealth.com.