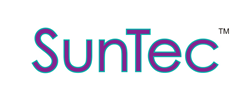 The Indian retail banking sector is full of exciting opportunities, and we look forward to helping YES BANK take advantage of them,said, Nanda Kumar, CEO, SunTec
London, UK and Mumbai, India (PRWEB UK) 2 October 2014
SunTec Business Solutions is pleased to announce that YES BANK, India's fourth largest private sector bank, has selected SunTec's Xelerate product suite for its revenue management and business assurance needs in its retail banking division. YES BANK will use SunTec's technology to help launch new product packages and manage revenue streams more effectively.
YES BANK operates in a unique market, and believes that the customer experience differentiation it can obtain with the help of SunTec will be key to successfully achieving its strategic objectives. In addition, YES BANK will use the Xelerate product suite to streamline its pricing and billing process.
YES BANK selected SunTec's technology after conducting a thorough evaluation process. SunTec's product suite incorporates the best aspects of technology from banking systems around the world.
Pralay Mondal, Senior Group President, Branch and Retail Banking., YES BANK said "We see real value in SunTec's vision in providing futuristic solutions. Partnering with SunTec gives us the ability to quickly develop new products and improve our existing offerings. We are looking forward to working with SunTec to put our customer-centric business strategies into action."
Nanda Kumar, CEO of SunTec said "We are very pleased to be working with one of the most impressive players in the Indian financial services industry. The Indian retail banking sector is full of exciting opportunities, and we look forward to helping YES BANK take advantage of them."
SunTec is a trusted partner of some the world's leading service providers like Visa Europe, HSBC, ING, Mashreq, Standard Bank and American Express.
About YES BANK
YES BANK, India's fourth largest private sector Bank, is the outcome of the professional and entrepreneurial commitment of its Founder, Mr. Rana Kapoor and his top management team, to establish a high quality, customer centric, service driven, private Indian Bank catering to the Future Businesses of India. YES BANK has adopted international best practices, the highest standards of service quality and operational excellence, and offers comprehensive banking and financial solutions to all its valued customers. YES BANK has a knowledge driven approach to banking, and a superior customer experience for its retail, corporate and emerging corporate banking clients. YES BANK is steadily evolving as the Professionals' Bank of India with the vision of "Building the Best Quality Bank of the World in India.
About SunTec
SunTec Business Solutions is the leading provider of revenue management and business assurance solutions to financial services and digital and communications services industries. With a deployment in 58 countries, an end-to-end revenue management solution and an award-winning product suite, SunTec is a trusted partner of the world's leading service providers like Visa Europe, HSBC, ING, Mashreq, Cable ONE, KPN, Bakrie Telecom, Arval and American Express to name a few. SunTec has an 800+ workforce with its headquarters in India and offices in USA, UK, Germany, UAE and Singapore.
SunTec's highly functional and technology-agnostic product suite Xelerate™ empowers the clients to create real-time personalised offerings to improve profitability and customer experience while optimising customer lifetime value. The product suite enables service providers to develop, launch and monetise innovative offerings quickly. Xelerate has helped create products and services for over 300 million end-customers today. For more details on SunTec, please visit http://www.suntecgroup.com. For more information, please write to contactus(at)suntecgroup(dot)com.