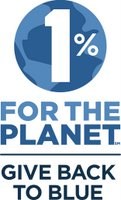 It is an honor to become a member of an organization with so many environmentally conscious leaders across the globe.
Yosemite National Park, CA (PRWEB) January 21, 2014
YExplore Yosemite Adventures joined 1% for the Planet (1%), pledging to donate 1% of annual sales to support non-profit organizations focused on sustainability.
"Signing on to 1% for the Planet shows YExplore has a strong commitment to investing in sustainability efforts," says Terry Kellogg, CEO. "They're using business as a tool to engage and motivate their stakeholders while partnering with environmental organizations that complement their brand. We're excited to welcome YExplore to our global network."
"It is an honor to become a member of an organization with so many environmentally conscious leaders across the globe," YExplore founder John P. DeGrazio declares. "We are confident we will maintain the high standards bestowed on us upon joining this prestigious group."
Members of 1% for the Planet contribute one percent of annual sales directly to any of the approved non-profit environmental organizations in the network. Non-profits are approved based on referrals, track record and sustainability focus. Over 3,000 non-profits worldwide are currently approved.
"As we near our 10th anniversary we're celebrating that our members have contributed nearly $100 million of critically needed funds," comments Kellogg. "The understanding that brands can succeed financially by investing in the environment is clearly apparent, and consumer demand is driving a lot of this success. The average annual revenue growth of the companies in the 1% for the Planet network from 2008 to 2011 was over 50%, even though the overall economy has been struggling. There's a paradigm shift happening here and we're thrilled that so many innovative businesses are sling-shotting the movement into high gear."
DeGrazio senses a higher purpose with joining 1%. "We believe in the importance of sustainability as we embark on our upcoming global adventures." Beginning in 2015, the company will offer tours to Everest Base Camp in Nepal and Mt. Kilimanjaro in Tanzania with a sustainable business model that empowers local entrepreneurs in each region where they operate. They have launched a crowdfunding campaign on the popular Indiegogo site that is in its final days. "Thanks to a successful program, we have already donated funds we have raised to our new partnership with 1% for the Planet. We are excited to increase our global contributions as our global reach continues to grow." He continues "We have raised almost 30% of our modest goal but could always use one last push in the final 48 hours of our campaign and encourage everyone to join us in what we are trying to accomplish."
About 1% for the Planet
Started in 2002 by Yvon Chouinard, founder of Patagonia, and Craig Mathews, owner of Blue Ribbon Flies, 1% for the Planet is a platform of credibility and engagement for environmentally conscious brands that are truly committed to making a positive impact with their business. This growing global movement of over 1,100 member companies in 48 countries donate one percent of annual sales to environmental organizations worldwide. To learn more go to: http://www.onepercentfortheplanet.org.
About YExplore
Founded in 2006, YExplore Yosemite Adventures is the only Yosemite Tour Company offering custom guided experiences (Adventure Hikes, Half Dome Hikes, Multi Day Backpack Trips, Nature Walks, Birding Walks, Wildflower Walks, Snowshoe Hikes and Photography Workshops) 12 months a year. Their mission is to encourage travelers of all ages to get outside and make a connection with nature and wilderness through educational outdoor adventures that inspire personal growth while developing a deeper understanding of conservation and stewardship. YExplore is a socially responsible company that implements Leave No Trace principles on every outing to minimize their impact in nature and ensure that the ecology of the region will not be compromised. John P. DeGrazio is the company's founder and continues to lead Yosemite trips with visitors of all ages and nationalities.