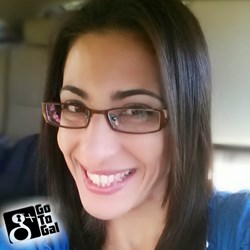 Santa Monica, CA (PRWEB) December 12, 2013
Yifat Cohen, the G+ Go To Gal, will be teaching the art of Google Hangouts to Docstoc's and Intuit's online community on Friday, December 13th. She will be discussing Google+ for business and the benefits of Google Hangouts.
Docstoc is excited to have Yifat teach one of their online courses. Online courses are one of the many benefits that Docstoc provides to their members. Members can watch small business experts share their secrets to success. They can get advice on how to best launch, market, manage and grow their business from people who've been there.
Sought after speaker, Yifat Cohen, is one of the very few non-Google employees who is asked by Google, to present Google+ and Hangouts to Google employees. She is often flown around the world to speak at various worldwide Google events. Yifat's talks are inspiring, engaging and provide her audiences best practices for engaging and monetizing their presence on Google.
About Yifat Cohen
As a Google Plus expert, Yifat Cohen is best known for developing engaging online communities for both new business owners and national brands. She is the go-to gal, Founder at G+GoToGal.
Yifat has been featured on Mashable, DataMation, The Rise to the Top, Diamonds in Your Backyard, Entrepreneur on Fire, and many more. She pushes Google's technologies to its limits, and creates best practices and strategies for today's business owners and entrepreneurs. Her clients include The Governor of Texas, Mashable Social Good Summit, Versus, and most recently Intuit to name a few.
She was listed as No.1 Top Google+ Users Working as Google+ Marketing. She has also been voted as the Best Google+ user in 2011 by Google+ community, she's 286 on the Who's Who for Google+ and one of the top 1000 Google+ users in the world for 2012.
Yifat is a sought after speaker, strategist, and Google+ advisor. She enjoys teaching "How to Hangout", "How to optimize Google+", and ultimately, how to create predictable revenue streams with Google+ and social media.
About Docstoc
Docstoc is an electronic document repository and online store, aimed at providing professional, financial and legal documents for the business community. Users can upload, share and sell their own documents, or purchase professional documents written in-house by professionals and lawyers.
Yifat Cohen
Google+: https://plus.google.com/+YifatCohen/posts