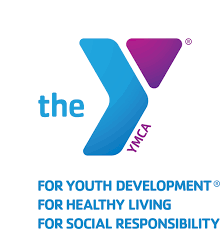 FREDERICK, Md. (PRWEB) February 08, 2019
The YMCA of Frederick County is partnering with Hungry Harvest to host one of their "Produce in a SNAP" markets at the Y's Teaching Kitchen. The Y's Teaching Kitchen is located at 629 N Market St, in downtown Frederick, MD. The market is open every Wednesday from 3-6pm. Anyone is welcome to stop in and participate in this extraordinarily beneficial service.
Produce in a SNAP, a food access initiative of Hungry Harvest, is a series of reduced-cost community produce markets that provides access to fresh, affordable food to families and individuals with limited food access, either geographically or financially. Every weekly market features a variety of fruits and vegetables for roughly 50% less than grocery store prices.
Over the last 2 years, Produce in a SNAP has partnered with schools, churches, community centers, colleges, and hospitals to place markets in the perfect locations to meet the needs of food insecure populations. In 2018, they sold 17,000 bags of reduced-cost produce, serving over 3% of the food insecure population in Baltimore through a network of 20 produce markets.
The 2018 Map the Meal Gap data gathered by the Frederick Food Council shows that well over 500 households in Frederick City are located in local food deserts (not including updated data since Safeway's closing); meaning that those who live in that area do not have easy access to fresh foods. The Produce in a Snap market is a small step to help address that lack of access to the residents in and surrounding downtown Frederick. Each week, a pre-selected variety of fresh fruits and vegetables are grouped together and sold for $7. Other items are offered as add-ons that you can purchase for a dollar or two.
Hunger-fighting solutions like Produce in a SNAP are so critical right now because the face of hunger across this country has changed. Millions of working Americans don't know where their next meal is coming from and 39% of college students report living in food insecurity. They lack access to healthy food and they aren't being served by traditional hunger solutions. Produce in a SNAP is fixing that by finding these food access gaps and bridging them with inclusive, community produce markets offering fresh fruits and vegetables at an affordable price. Each market creates a convenient and empowering shopping experience by accepting cash, credit or SNAP/EBT for their discounted bags of produce, priced at $7.
The Y is excited to help Hungry Harvest provide this needed service for the Frederick community. For more information, please contact Leia Wood at lwood@frederickymca.org.
About the Y
The Y is one of the nation's leading nonprofits strengthening communities through youth development, healthy living and social responsibility. Across the U.S., 2,700 Y's engage 21 million men, women and children – regardless of age, income or background – to nurture the potential of children and teens, improve the nation's health and well-being, and provide opportunities to give back and support neighbors. Anchored in more than 10,000 communities, the Y has the long-standing relationships and physical presence not just to promise, but also to deliver, lasting personal and social change. http://www.frederickymca.org