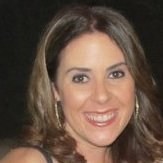 Los Angeles, CA (PRWEB) August 05, 2013
YMCA of Metropolitan Los Angeles (LA Y) today announced Brianne Sheldon as its new Communications Manager. With a decade of experience as a beauty, fashion and lifestyle publicist, Sheldon is the latest addition to the LA Y's Communications and Marketing department where she will spearhead internal and external communication efforts for the non-profit organization.
"Brianne's unique communications background, coupled with her commitment to serving the community, makes her an excellent addition to the LA Y," said Alan C. Hostrup, YMCA of Metropolitan Los Angeles President and CEO. "With countless stories of the Y's positive impact to strengthen communities, we are delighted Brianne will help share them in creative and compelling ways."
Beginning her career as a publicist in the action sports industry, Sheldon went on to run her own boutique PR firm for six years. Most recently she served as a New Business Development and Brand Marketing Strategist for Seaside Brands, Inc.
"Ever since I was little girl, philanthropy has been a significant part of my life," said Sheldon. "To be part of an organization that ensures everyone - regardless of age, income or background - has the opportunity to learn, grow and thrive is incredible. I couldn't be more excited to contribute to such a noble mission."
Based out of YMCA of Metropolitan Los Angeles' corporate office, Brianne Sheldon may be reached for inquiries and story ideas at (213) 351-2224 or by email at BrianneSheldon(at)ymcala(dot)org.
ABOUT YMCA OF METROPOLITAN LOS ANGELES
YMCA of Metropolitan Los Angeles (LA Y) is a non-profit organization dedicated to strengthening communities by supporting youth development, healthy living and social responsibility. Welcoming individuals of all ages, faiths and backgrounds, the Y is committed to nurturing everyone's potential in spirit, mind and body. No one is turned away due to the inability to pay. Serving Los Angeles since 1882, the LA Y is comprised of 26 branches and three resident camps that stretch across 100 miles of Los Angeles County. Through unique programs and services, YMCA of Metropolitan Los Angeles provides more than a quarter million families each year with the tools and encouragement to learn, grow and thrive. For more information, visit http://www.ymcala.org.