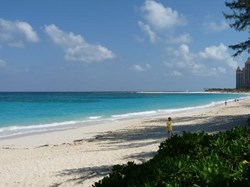 Orlando, FL (PRWEB) November 01, 2013
Across the world, millions of people have discovered the physical, emotional and spiritual benefits of Ayurveda. The introductory course, presented by Marisa Larsen, offers an opportunity to learn the basic principles of Ayurveda, the oldest system of medicine in the world and the sister science to Yoga. Ayurveda is based on the laws of nature, and is considered to be a direct reflection of the healing wisdom inherent in life itself. In simplest terms, Ayurveda is the wisdom that explains what conditions are necessary for each of us to thrive. By learning about your Ayurvedic constitution you become empowered to take charge of your own health.
Marisa Laursen (Sri Devi), CAS, AYT, is a graduate and a senior member of the faculty of the California College of Ayurveda with certifications as a Clinical Ayurvedic Specialist, Pancha Karma Specialist and Ayurvedic Yoga Therapist. She is a Sivananda Yoga Teacher, has an active clinical practice in Chino, California and is a member of the National Ayurvedic Medical Association.
For more information, please visit http://www.sivanandabahamas.org The Yoga retreat also offers Ayurvedic Yoga training as well as a variety of meditation courses.
"Swami Sivananda of Rishikesh taught Yoga-Vedanta, which came to the West through his many disciples like Satchidananda, Vishnudevananda, Ventakeshananda and Jyotirmayananda. The Sivananda Yoga-Vedanta centers founded by Swami Vishnudevananda teach regular programs on Yoga-Vedanta and with references to Ayurveda as well. I have done many programs with this organization and find it to be the best Yoga training group in the west." -Dr. David Frawley