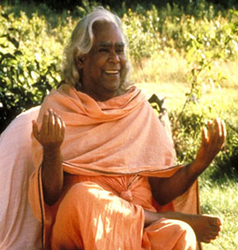 Orlando, Florida (PRWEB) March 03, 2014
A weekend of Kirtan concerts and afternoon singing workshops will be offered by Jim Gelcer (Siva). Students will learn the words and melodies of the Sivananda daily chants and more, while providing translations and explanations in this fun and informative workshop. Together with accompanying musicians he will offer participatory kirtan concerts focusing on the beautiful chants of the Sivananda tradition.
For more information, please visit: http://sivanandabahamas.org/course.php?course_id=3989
Jim Gelcer (Siva) is a Sivananda Yoga Teacher and a Kirtan leader. He infuses new life and spirit into the ancient heartfelt chants that influence todays Kirtan movement. With a voice filled with depth and emotion, and impeccable musicianship, he tastefully blends flavors of modern and ancient melodies and the celebratory essence of Kirtan.
Located across the bay from Nassau, on one of the finest beaches in the world, the Sivananda Ashram Yoga Retreat is an island paradise with a tropical garden, crystal clear water and pure white sands - a true sanctuary of peace and natural beauty. Recognized among world Yoga Retreats, the ashram offers year-round programs presented by world renowned speakers, as well as certification courses on various yoga related topics through which you can expand your knowledge, gain a new skill and get certified while enjoying a joyous yoga practice and blissful relaxation. The Yoga retreat center also offers year-round Yoga teacher training programs, Ayurvedic Yoga Therapy Courses, Yoga for beginners, Yoga vacations and many other courses.
For more information, please visit http://www.sivanandabahamas.org.