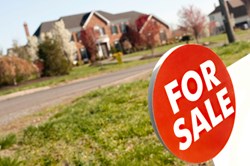 A market jump of $50,000 combined with low mortgage rates, low inventory rates and optimistic long-term market predictions continue to make this one of the hottest markets in all of Orange County.
Yorba Linda, CA (PRWEB) October 22, 2013
The Edie Israel Team reports that the Yorba Linda home market has taken a massive leap in median values in early autumn, with home values jumping about $50,000 over just one month. This news comes in the wake of the downward movement and plateauing that have been widespread nationally after the hot first half of 2013. It also comes hand-in-hand with a newer trend of Yorba Linda home inventory significantly dropping—with both of these signs serving as major incentives for those with Yorba Linda homes for sale.
A report for the week of October 14th from California-based real estate analytics tracker Altos Research saw the median list price for Yorba Linda homes at $949,450. This number was up from a September 16th Altos report that saw the same metric at $899,000, signaling a $50,450 average value improvement on Yorba Linda homes over just a month's time. Moreover, the current rate is on par with the 2013 record-highs that the local market experienced in early July. It was at that time that national mortgage rates climbed by more than a full point and the median Yorba Linda home value descended to around $900,000 and plateaued there for more than a month. It wasn't until late September that the market began to turn around in favor of sellers—and it's been gaining momentum ever since.
Click here for more on Orange County homes for sale.
Adding to this seller-friendly trend is the aforementioned low inventory rates that have become a new phenomenon. The 196 Yorba Linda properties for sale as of the October 16th report were down vastly from the 2013 market-high of 302 that were available as recently as September 16th. In fact, the 35 percent drop in available inventory is the steepest one-month decline for all three years of data that Altos has on Yorba Linda real estate.
While it's possible that more high-priced inventory is just hitting the market at this point, there are other factors that should be taken into account when looking at these strong seller trends. First off, national mortgage rates have dropped over the past month, with Freddie Mac reporting the October 3rd rate at 4.22 percent for a 30-year fixed mortgage. That's a market low since rates peaked at close to 4.6 percent in August in the wake of the under-3.5-percent rates earlier in the year that helped the fuel the 2013 real estate boom. In other words, buyers saw the first savings train in months in early October, and many of them jumped onboard.
And it only makes sense that savvy investors would have chosen to swarm the Yorba Linda market in recent weeks. After all, a major September report from the National Association of Realtors® (NAR) predicted that California home prices would accrue 5-to-9 percent more value over the next 12 months—on par with the highest statewide predictions nationwide. Furthermore, that same report predicted rates on a 30-year fixed mortgage rising to 4.7 percent by the end of 2013 and 5.3 percent by the end of 2014. If NAR's forecast is in fact correct, those who recently scooped up Yorba Linda homes may have gotten a deal that the market won't permit for at least another year.
"Even in what is traditionally considered an offseason, the Yorba Linda market has stayed active and prosperous," says Edie Israel. "A market jump of $50,000 combined with low mortgage rates, low inventory rates and optimistic long-term market predictions continue to make this one of the hottest markets in all of Orange County."
Edie Israel is an award-winning Yorba Linda real estate agent who has more than 20 years of home-selling experience. Her Yorba Linda real estate team has helped numerous buyers throughout the Orange County area capitalize on some of Southern California's finest home-buying opportunities. To speak with a member of The Edie Israel Team about homes in Yorba Linda or elsewhere in Orange County, call 714-623-3543.