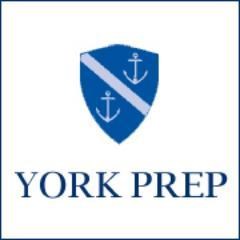 New York, NY (PRWEB) November 11, 2013
York Prep, a leading private co-educational college preparatory day school in New York City that routinely sees 100 percent of its graduating class accepted into college and 85 percent making it into their top choice, has some advice for high schoolers looking to improve their chances of getting into the college of their dreams: focus on the top 10 factors colleges consider in the selection process.
York Prep's College Guidance Department of Jayme Stewart (Author of "How to Get into the College of your Choice") and Janet Rooney, have put together a list that every student should review as they plot their admissions strategy. According to them, the 10 areas with the biggest impact are:
1) Grade Point Average (GPA) and rank. The GPA is the single most critical factor colleges look at. If the school does rank, then selective colleges want the top ranked students. The rank also puts the GPA into perspective since some schools give higher averages than others.
2) Honors classes. Assuming that a student comes from a fully accredited school, colleges will look at whether the student is taking courses that challenge them.
3) Standardized testing. Even if a student is applying to colleges that do not consider standardized tests, they remain important because students may decide later to transfer to a school that will require them. Whether parents and students like it or not, standardized tests (The SAT's or the ACT's) have retained their place in the process.
4) Special talents. "Special talents" may be anything from excellence in athletics to "talented and gifted" programs in specific areas, to winning an art competition or having a unique hobby. The common theme is excellence, and while that can be ranked in some areas, a student can demonstrate excellence through a variety of means (including uploading portfolios).
5) Networking and diversity. If parents know key players in a particular college program, it may help to have an advocate. But it is important that the student meet and spend some time with the person who may advocate on their behalf. A college may also consider diversity when looking at applicants – including ethnic background, personal challenges such as stuttering, or a unique home situation (e.g., being the child of a lighthouse keeper).
6) Early applications. Colleges like to think that they are the candidate's first choice and "Early Decision" (ED) applications tell them exactly that. A student should apply to the most desired college as an ED candidate, leaving time for other applications if a second or third choice is necessary.
7) Community service. Consistent dedication to a cause that improves other's lives is a valuable part of an application. Colleges like to see a service dedication that began earlier than the time of the application. If possible, appropriate letters of recommendation should support the application.
8) Positive online search. A Kaplan survey of admissions officers last year found that 27% Googled prospective students. Profiles including photos with alcoholic beverages and drugs, inappropriate comments and hate speech could hinder an applicant's chances of admission.
9) Application and essays. Carefully proofread applications and essays. The whole application reflects the quality and seriousness of the desire of a student to succeed. Teachers who are interested in helping should be asked early to write recommendations.
10) College interview. Finally, interviews will help if successfully handled by the student – ask questions and have some general knowledge about the school you wish to attend. This is particularly true of smaller Colleges. Rarely will interviews alone result in admission for a student who otherwise would not be accepted; however, it is not uncommon for a student who would otherwise be accepted to be rejected for a poor interview.
York Prep teachers Stewart and Rooney advise students to think about which factors they can impact the most given the time they have and to develop strategies for improving them while remembering the ultimate goal of their high school education.
"It's not just about improving the application profile," they say. "It's important for students to remember that setting and achieving goals in most of these areas will have a positive impact on their character and their high school education and experience beyond the college application process."
About York Prep:
York Preparatory School is a fully accredited private co-educational college preparatory day school located at 40 West 68th Street in the Lincoln Center area of New York City. Founded by educators Ronald Stewart and Jayme Stewart in 1969, York Prep's goal is to help students achieve success while upholding academic excellence. 100% of York Prep's graduating classes are accepted into college, with more than 85% of students getting into their top choice. The Scholars and Jump Start programs ensure that all students are appropriately challenged and supported. Technology is integrated into every aspect of learning. For more information about the school, please visit yorkprep.org.