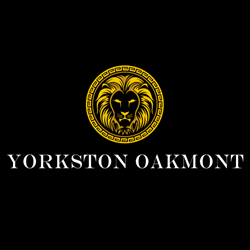 Organizations that are 'leaders' in data-driven marketing report far higher levels of customer engagement
(PRWEB) January 14, 2015
There has been a rapid development of technologies that allow companies to quickly analyse large amounts of unstructured data, such as social media messages and pictures. Analysing structured data and unstructured data is essential for businesses that want to unlock the full potential of big data. According to the tech consultancy firm Accenture, 83% of executives see growth opportunities in changing consumer behaviors and 58% identified 'outcome from data' as a key analytics challenge.
About Yorkston Oakmont: http://www.yorkstonoakmont.com/about/
According to an article published in January 2015 for Yahoo Finance which analysed a report by Forbes Insights titled 'Data Driven and Digitally Savvy: The Rise of the New Marketing Organization', data-driven marketing has delivered excellent results in terms of customer loyalty, customer engagement and market growth. The article found that organizations that are 'leaders' in data-driven marketing report far higher levels of customer engagement and market growth than their 'laggard' counterparts.
Yorkston Oakmont use data and consumer information to tailor the firm's marketing campaigns in order to suit different demographics and create a personalized buying experience. The firm use data to ensure they 'know' the customer because once the information on a customer is gained, Yorkston Oakmont will know better how to engage with them all.
Yorkston Oakmont also state that by using data, brand loyalty will be built. Data will let Yorkston Oakmont know how to most effectively engage with the customer and build a relationship over time as the firm learn more about what the customers like and dislike. Data will also mean a product or service is delivered to the right person at the right time. A customer is more likely to buy something if it is targeted directly to them right before they need it. By capturing the correct data and using it in the correct manner, repeat sales will be made.
Based in Houston, Texas, Yorkston Oakmont is an outsourced sales and marketing firm that offers clients an effective marketing solution. The firm focus on customer acquisition, customer retention and brand awareness. They offer clients a competitive advantage by directly connecting with customers on an individual face to face basis and guarantee all clients 100% return on investment. Outsourcing to Yorkston Oakmont is one of the fastest and most cost effective way to target and acquire new customers.