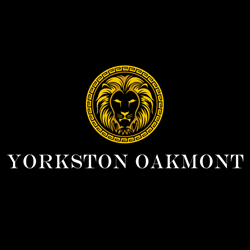 By testing new markets a firm can build up a profile for the ideal customer in a target demographic and can then target other customers with similar profiles
Houston, Texas (PRWEB) September 16, 2014
Diversifying or diversification can simply mean a brand extends its products or services to sell more to existing customers. This involves targeting new markets with existing products to alleviate risk of over-reliance on core customers. It can also mean that business owners introduce products and services that are entirely different to those they usually sell. Diversifying can be used to improve cash flow during months when sales of core products are flat-line.
About Yorkston Oakmont: http://www.yorkstonoakmont.com/about/
Yorkston Oakmont believes that diversifying is extremely successful because it keeps the company fresh and exciting and enables them to grow. Yorkston Oakmont say that testing target markets is something that all small businesses should focus on rather than spending large amounts of money on advertising schemes that are aimed at the wrong people. Over the last few weeks, Yorkston Oakmont have been testing new markets to identify where existing products and services sell best. By testing a new idea or product a business can be saved from both too much expense and even bad PR, should the product not be popular or even required. By testing new markets a firm can build up a profile for the ideal customer in a target demographic and can then target other customers with similar profiles.
Yorkston Oakmont is an outsourced sales and direct marketing firm. They do sales, marketing and consulting on behalf of their clients. Yorkston Oakmont provides their clients with a dynamic sales and marketing force that takes their clients' products directly to the consumer through face-to-face interaction. Their goal is to increase their clients' brand and service recognition in their target markets.
Yorkston Oakmont work closely alongside their clients to test new target markets before rolling out their campaigns as this provides them with a higher success rate and generates more sales. The firm listens closely to their clients to learn about their goals and targets for each campaign. Yorkston Oakmont have begun testing a range of different markets in order to find the profile for the ideal target demographic that matches their clients' goals and targets. Yorkston Oakmont will use this information to implement the most effective and successful campaign possible, generating measurable results and a high return on investment. Yorkston Oakmont acquires high value, long term customers for the client quickly and efficiently, using a direct sales model that is dedicated to increasing bottom line. The firm hope to reveal the results from their market test phases in the up coming weeks.