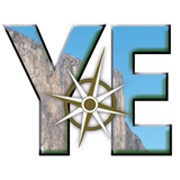 As always, we will customize a tour for Yosemite visitors on any date whether or not it is listed on our calendar.
Yosemite National Park, CA (PRWEB) December 05, 2013
YExplore, a tour company in Yosemite National Park, is excited to announce their 2014 calendar with two events commemorating the 150 year anniversary of the Yosemite Grant. The Yosemite Grant was signed in 1864 by President Abraham Lincoln and was the first governmental legislation to protect wild land in the United States and in the world. 2014 will mark the sesquicentennial of this signing and the Yosemite region will be hosting a year-round celebration.
YExplore owner, John DeGrazio is proud to sponsor two events. The first will take place January 11, 2014 during the Sonora 2nd Saturday Art Night with a free movie screening of "YOSEMITE: A Gathering of Spirit" by Ken Burns. This screening is open to the public and will be shown at the Sonora Opera Hall at 250 S. Washington St. Show Times will be at 5pm, 6pm, and 7pm. A performance by Lee Stetson portraying John Muir will follow at 8pm. Local shops throughout Sonora will be displaying Yosemite artwork and featuring musical performances throughout the evening as part of the celebration.
Another official anniversary event hosted by YExplore will take place in Yosemite National Park May 2-5, 2014 titled "Art Shaped the National Parks". These Yosemite Twin Valleys Waterfall Workshops will take place in both Hetch Hetchy and Yosemite Valleys and will consist of nature and birding walks, photography classes, and painting workshops with a free evening program in Yosemite Valley by the workshop's leader, James McGrew. Raised in the California classroom of Yosemite, McGrew will discuss the intimate relationship between art and the formation of the American spirit of conservation and stewardship. He will also lead a two day plein air painting workshop while the faculty of naturalists and professional photographers lead other outings during the four day period.
Other notable offerings from the only tour company known for high quality Yosemite experiences in every month will take place year-round. Some are highlighted below. "We're excited to announce this wonderful series of events," DeGrazio announces. "and, as always, we will customize a tour for Yosemite visitors on any date whether or not it is listed on our calendar."
From January through March, YExplore will offer Yosemite Snowshoe Hikes during each weekend for individuals, groups, and families of all ages and experience levels. Beginner and extended tours are available in areas including the famous groves of giant sequoias.
On February 10, 11, & 12, the popular tour company will lead a special Yosemite Winter Landscapes Photography Workshop with Robb Hirsch. This class will have the potential for photographing the natural firefall effect on the Horsetail Fall of El Capitan during sunset.
Overnight Backpack Trips are available to outdoor enthusiasts from May through October with custom backpack trips in Yosemite's wilderness. These experiences are attractive to those who wish to see the expansive natural beauty of this American treasure without the crowds. Early reservations are required to get preferred dates & locations.
Late May also begins the season for Half Dome Adventure Hikes. There are a limited number of permits awarded each day for this unique opportunity and YExplore's expert guides and safety techniques will increase the likelihood for a successful summit while learning about the natural history of the Sierra Nevada along with aspects of photography. The reservation lottery takes place in March 2014 and permits are awarded in April. Although permits are not guaranteed, the company offers several thrilling alternatives that equal the challenge and vistas of this peak in the event a permit is not obtained.
July 18-20, 2014 YExplore presents Yosemite Night Skies Photography Workshops with Jesse Summers. Summers is an accomplished astrophotographer who will teach finer aspects of this increasingly popular art form. Separate one and two day workshops will be available during that time period.
Early October marks the return of fall color to Central California, and the October 3-5
Eastern Sierra 3 Day Photography Workshop with Phil Schermeister explores several areas just outside Yosemite's eastern boundary. Phil Schermeister is a National Geographic photographer who has produced several single photographer books and magazine articles for the society and has a wealth of experience photographing the Sierra. Some areas this workshop will include Mono Lake, Bodie State Park, and Lundy Canyon.
About YExplore
Founded in 2006, YExplore Yosemite Adventures is the only Yosemite Tour Company offering custom guided experiences (Adventure Hikes, Half Dome Hikes, Multi Day Backpack Trips, Nature Walks, Birding Walks, Wildflower Walks, Snowshoe Hikes and Photography Workshops) 12 months a year. Their mission is to encourage travelers of all ages to get outside and make a connection with nature and wilderness through educational outdoor adventures that inspire personal growth while developing a deeper understanding of conservation and stewardship. YExplore is a socially responsible company that implements Leave No Trace principles on every outing to minimize their impact in nature and ensure that the ecology of the region will not be compromised. John P. DeGrazio is the company's founder and continues to lead Yosemite trips with visitors of all ages and nationalities.