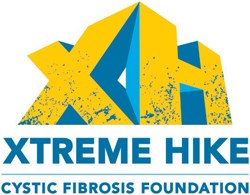 It is an honor to be selected as the group leader for this inspiring event. - YExplore Founder, John P. DeGrazio
Yosemite National Park, CA (PRWEB) September 30, 2013
On Saturday, September 28, The Cystic Fibrosis Foundation Northern California Chapter embarked on a long arduous twenty-two mile trek to raise funds and awareness for those affected by the disease. On Friday, Development Manager Stephen Frost announced to a group of sixty supporters that the group had raised over $110,000 and they're goal of $125,000 was in reach. Donations are welcome, and those interested may visit this site to make a contribution.
YExplore Yosemite Adventures was chosen to lead this event for the second consecutive year and founder John P. DeGrazio expressed his gratitude for the selection. "We are truly honored that the Cystic Fibrosis Foundation has placed their trust in our organization to provide leadership for this event." He continues, "Of course we love when a group can achieve their goals and reach such a significant milestone, but it is our inherent duty to make sure the accomplishment is reached in the safest manner possible." DeGrazio spent the morning hiking with a participant named David Martin. Many in the group were hiking for family members and loved ones who were affected by the disease. Martin was hiking for himself.
In April 2013 Martin received the greatest gift of his life, a double lung transplant. "Six months ago, I could never have imagined completing this hike," stated the forty-seven year old adventurist. "I got forty-six years out of those lungs, but they were finished; and I couldn't be more grateful." He personally raised over $4,000 and received the ultimate satisfaction by reaching the summit of Eagle Peak at 7,779 feet and almost 4,000 feet above Yosemite Valley on its North Rim. "Hiking with Dave was one of the most inspirational moments in my life," DeGrazio shared. "He is truly one of the most dedicated people I ever met, and he is the embodiment of determination."
Many in the group continued on to the peak of El Capitan which stands at 7,569 feet above sea level. This twenty-two mile trek is rigorous with a 3,000 foot elevation gain in the first three and a half miles. Each year the group's success is attributed to the spirit of every member who participates. After two consecutive successful summits of the Valley's iconic landmark, the chapter is looking for new challenges and collaborating with YExplore on the site of the 2014 outing. "We are proud to offer our services and look forward to many future adventures." DeGrazio reflects. "I know I'll look forward to spending time with my new hiking partner Dave each and every year."
The Cystic Fibrosis Foundation's Xtreme Hike program takes hikers through some of the most scenic trails in the nation to raise funds and awareness for cystic fibrosis. Xtreme Hike is about reaching new heights — physically and philanthropically. It's a journey of passion, determination and personal triumph, as much as it's an opportunity to make a difference in the lives of people with CF.
About YExplore
Founded in 2006, YExplore Yosemite Adventures is the only Yosemite Tour Company offering custom guided experiences (Adventure Hikes, Half Dome Hikes, Multi Day Backpack Trips, Nature Walks, Birding Walks, Wildflower Walks, Snowshoe Hikes and Photography Workshops) 12 months a year. Their mission is to encourage park visitors to connect with the natural world of Yosemite through outdoor experiences that deliver unique photographic opportunities and lasting memories. YExplore is a socially responsible company providing educational services that follow Leave No Trace principles to minimize their impact in nature to ensure that the ecology of the park will not be compromised.