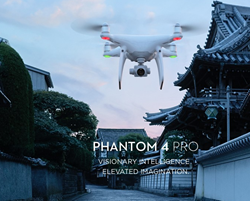 Online Fashion Store Yoshop Seeks Partnerships with Reputable Brands
Shenzhen, China (PRWEB) December 28, 2016
Since its inception in 2016, Yoshop has become an online store to reckon with, especially for their B2C model. The ecommerce enterprise now delivers and exports their products to more than 25 countries and regions. The online store has its forte in selling fashion apparels and accessories for men and women as well as home décor and electronics products. Yoshop, with an aim to improve the shopping experience of its buyers, recently started a manufacturer recruitment drive by seeking cooperation from leading brands.
Yoshop is based in China, which is often dubbed as the manufacturing hub of the world. At present, Yoshop sells various top-seller electronic brands such as Xiaomi, Asus, OnePlus, DJI and the likes. Not only does the store now feature Xiaomi Mi5, ASUS Zenfone 3, classic OnePlus One or the latest DJI phantom 4, the store has also many other branded electronics products to offer to its clients. Yoshop has successfully become the one-stop shopping destination for its buyers spread across the world, thanks to its cooperation with major brands since June 2016.
After the initial success of the manufacturer recruitment drive, Yoshop now intends to bring more exciting deals to its buyers. The second round of the manufacturer recruitment plan has just been kicked off by Yoshop. Besides electronics brands, home décor and outdoor product brands are also the prospective cooperation partners of Yoshop now.
Though many product SKUs are joined, Yoshop is now committed to ensure quality of their products. Quality rating still plays an important role in Yoshop's advanced algorithm which works behind product recommendation. The intelligent and intuitive product recommendation engine is projected to increase the exposure for best-quality products. Also, the product which would receive low ratings from the buyers will eventually go out of shelf, thanks to the search algorithm Yoshop has used.
Yoshop was established by a group of friends who all share a deep and abiding passion for stunning clothing and fashion. To know more about Yoshop, please visit http://www.yoshop.com/