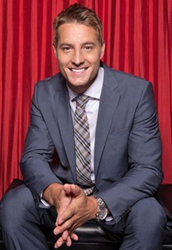 Los Angeles, CA (PRWEB) August 19, 2014
Hartley will begin taping scenes in September and make his first Genoa City appearance just in time for the November sweeps period.
Hartley is making his return to daytime after appearing in several primetime series, including "Mistress," "Revenge," and "Smallville." He made his daytime debut on NBC's now-defunct "Passions" as Fox Crane, a role he played from 2002-2006.
The recasting of Adam has been in the works for a while. Fans knew they could expect some news soon when Michael Muhney, who played the character till last December, announced last week that he would not be returning to the show. Muhney was fired under much controversy back in December. News later leaked that he had sexually harassed a co-star.
The character of Adam was presumed dead, but over the last few months, fans received hints that he is indeed alive after several of his body parts have been shown, but never a face. That face is about to take shape this fall and the face will be Hartley's. Muhney had quite the following so time will tell how the audience accepts Hartley in the role.
Adam Newman is the son of Victor Newman and his former love, farm girl Hope. He was born with the name Victor Newman Jr., but took his mother's surname, Adams, as a first name while growing up. Adam was raised off-screen on Hope's Kansas farm, but eventually made his way to Genoa City. He has caused his share of problems ever since and is considered one of the most devious characters on all of daytime. He has constantly butt heads with father, Victor, who has had a hard time accepting him as his son.
The adult Adam was originally played by Chris Engen from 2008-2009. He left the show voluntarily, citing his disappointment with the direction the character had taken. Muhney was immediately recast in the role and caught on with fans right away. When Hartley takes over the role this fall, it will fill a void that has been missing from "The Young and the Restless" all year.
Soapshows.com is a relatively new, yet already known, online magazine and trusted news source for all soap opera fans. Soapshows.com readers enjoy the latest news, inside scoops, spoilers, and recaps, as well as a message boards and contests where they can win books, t-shirts, and DVDs relating to their favorite shows.
The main contributor to Soapshows is Hope Campbell. Hope has been avidly watching soap operas since early childhood and wrote for Daytime TV, Soap Opera Weekly, and Soap Opera News magazines.
To get more information or stay up-to-date with the latest soap opera news go to http:http://www.soapshows.com or check out http://facebook.com/theyoungandtherestlessfans.