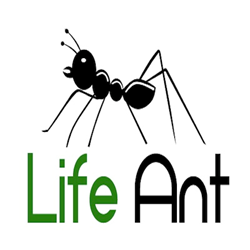 Younger people also tend to have less money in total savings, and if an income earning parent passes away it presents a very large financial burden for the remaining members of the family
New York, NY (PRWEB) April 28, 2014
Life Ant, a company that offers life insurance quotes and information about the industry, has just posted a new article to its website, http://www.lifeant.com/new-mothers-severely-lacking-life-insurance/, that examines why most new parents do not have enough life insurance. Titled "New Mothers are Severely Lacking Life Insurance Coverage," the founders of Life Ant conducted a survey to see just how common this problem is with young parents.
According to the results of the survey, fewer than 20 percent of new moms under the age of 30 currently have life insurance. In addition, the younger the mom is, the less likely she will have proper coverage. As the article points out, this situation could put a young family into a major financial crisis—even if the mom is not the breadwinner in the family, or if she has a relatively low paying job.
"Younger people also tend to have less money in total savings, and if an income earning parent passes away it presents a very large financial burden for the remaining members of the family," the article points out, adding that even if the remaining parent has access to another care giver such as a grandparent, it will be very difficult for a family with no savings and less earnings potential to overcome the shortfall.
"Not only are the funeral and grieving costs expensive, but most often the remaining parent must pay an expensive daycare bill to replace the previous caregiver."
As for why this phenomenon is taking place, the article suggests that generational differences are probably the main reason. While previous generations typically worked with a financial advisor before starting a family, most younger couples do not do this. The "millennial generation," as they are known, does not typically consider taking steps to ensure their financial security as a prerequisite to having children, and they generally tend to shy away from life insurance policies.
Anybody who would like to learn more about why new moms are typically lacking proper life insurance may visit the Life Ant website; there, they can read the new article in its entirety.
About Life Ant:
Founded in January 2013 by former life insurance broker and financial adviser Thomas Rockford, Life Ant hopes to become the top provider of life insurance quotes on the internet. For more information, please visit http://www.lifeant.com/new-mothers-severely-lacking-life-insurance/
Life Ant
215 E 24th St. Suite120
New York, NY 10010
(917) 426-8093