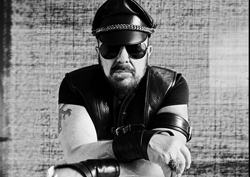 Marino's devotion to music is fervent and we are proud and honored to have his support of the Young Concert Artists mission, to discover and bring to public attention extraordinary musicians from all over the world
NEW YORK (PRWEB) May 09, 2019
The Young Concert Artists 58th Anniversary Gala will take place at Alice Tully Hall in Lincoln Center and Guest of Honor Peter Marino will receive a tribute to his profound devotion to music and support of the Young Concert Artists mission for over 25 years.
Marino joined the Young Concert Artists Board of Directors in 1993 and served as Chairman of the Board from 2003-2012. During that time, he endowed the Peter Marino Concert, making possible a Zankel Hall debut for a new YCA Winner each year. Marino also established a prestigious Young Concert Artists Festival in Tokyo, Japan, which for almost a decade was held each spring at Nexus Hall in the Chanel Ginza flagship he designed.
Guests will receive performances from Anthony Trionfo, flute; SooBeen Lee, violin; Nathan Lee, piano in an evening celebrating and raising funding for the organization.
Susan Wordsworth who founded the organization in 1961, commented: "Marino's devotion to music is fervent and we are proud and honored to have his support of the Young Concert Artists mission, to discover and bring to public attention extraordinary musicians from all over the world. "
Beyond music, Marino is also recognized for his support of the visual arts and cultural design projects. Marino is Chairman of the Venetian Heritage Foundation and is currently supporting the restoration of three life-size Antonio Rizzo statues for the Ducal Palace. He has supported the restoration of Pierre Chareau's 1925 Bureau de l'Ambassade Française, one of the museum's famed period rooms.
He designed the exhibition space for Art and Industry: Contemporary Porcelain from Sèvres at the American Craft Museum in New York.
Further cultural projects include Fire and Water an exhibition of his sculptural bronze boxes at Gagosian Gallery in London, Memento Mori: Robert Mapplethorpe Photographs from the Peter Marino Collection in Tokyo and Kyoto (2017), One Way: Peter Marino at the Bass Museum of Art in Miami (2015) and Beauty & Power an exhibition of his Renaissance and Baroque bronze collection at the Wallace Collection in London (2010). Marino, who has amassed the largest private collection of sculpture by Claude and François-Xavier Lalanne, designed the retrospective of their work entitled Les Lalanne, at the Musée des Arts Décoratifs, Paris, and sits on the board for the Committee of L'Union Centrale des Arts Décoratifs.
In July of 2018 Marino announced his plans to open Peter Marino Arts Foundation in Southampton. Marino purchased and intends to restore the former Rogers Memorial Library at 11 Jobs Lane.