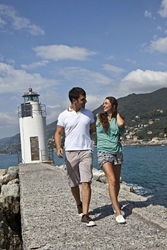 Younger Women Looking For Older Men
Los Angeles California (PRWEB) June 14, 2015
In a move that is expected to enhance security of users, YoungerWomenLookingforOlderMen.org recently updated its censorship system. The implementation of the new algorithm would make it tougher for the ones who have a bad attempt at joining the site.
A spokesperson said, "We have always strove to make this website a safer place to date. In order to achieve this, we have made significant changes to our existing censorship system. The new algorithm would thoroughly assess every piece of information in the profile and determine its authenticity. This means that the process of approval would get a little difficult. While this wouldn't change anything for genuine users, those looking to create a fake profile would be greatly affected."
As the times progress, the number of people who like to find partners on dating sites has risen exponentially in these years. Therefore, dating experts appeal to various leading dating sites to pay more attention to safety for users. "For all we know, UE is important. It is essential that users don't hesitate while communicating with a potential partner. They need to be sure that the person whom they're interacting with is genuine and wouldn't cheat them", the spokesperson said. "Thus, our site also has a special verify feature; users can try it after registration."
About YoungerWomenLookingForOlderMen.org
YoungerWomenLookingForOlderMen.org is way ahead of other younger women looking for older men dating sites. The website has a decent membership base comprising of young women and older men from all walks of life. And it has achieved tremendous success in the area of younger women older men dating.