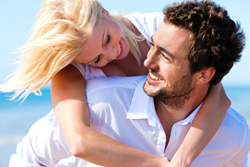 Younger Women Older Men Dating Site
Los Angeles California (PRWEB) May 09, 2015
YoungerWomenLookingForOlderMen.org, a renowned name in the younger women older men dating segment, launched a dedicated mobile website m.youngerwomenlookingforoldermen.org to cater to the needs of its growing user-base.
A representative of the website said, "Looking at the increasing number of people that access our website through mobile devices, it has become important to offer an optimized version so that they face no difficulties in accessing all the features available on the website. We have made significant changes to the website over the recent years and will continue to do so in order to keep our loyal users contented."
The segment of younger women looking for older men has gained immense popularity over the years due to the convenience and benefits that it offers. In an exclusive interview with youngerwomenlookingforoldermen.org, famous dating expert Edith Goss said, "A lot of younger women are looking for older men because it ensures a stable future and gives them an opportunity to learn from the life experiences of their partners. Because of the growing demand, the number of such websites has also increased."
The mobile-optimized website encompasses all the critical communication, search and privacy options that were available on the desktop version. "We are only getting better from here. Our team shall continue to add more features in order to make it easier for users to find their ideal match", the representative said. Registered users of this site can access the mobile site without paying any additional fee. When users open this site on mobile phone or tablet, it will automatically jump to the mobile version.
About YoungerWomenLookingForOlderMen.org
YoungerWomenLookingForOlderMen.org is the largest younger women older men dating site that has been made exclusively for younger women that are seeking the company of an older man. The website offers the best matchmaking service and boasts of innumerable features such as the email client, instant messenger, blogs and forums that are tailored to meet the diverse needs of its members.