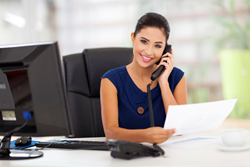 If your finances are a mess, then so is your business.
(PRWEB) July 22, 2014
"If your books are a mess, then so is your business." This succinct statement put forth by Your Balance Sheet in their recent article sums up their fervent belief that healthy books equal a healthy business.
To help businesses clean up their bookkeeping and take back control of their business, they've written 4 bookkeeping clean-up tips for small businesses in Everett, WA.
Their first nugget of advice? Get serious.
"Problems always arise when businesses have a lackadaisical view of filing and organization. Getting serious and creating a good organizational system will help keep you on track and on top of your financial situation," says Your Balance Sheet. "Never fail to file a document—do it immediately after you've opened it or completed the task related to it."
For information about Your Balance Sheet's accounting services: http://yourbalancesheetllc.com/services/.
Their article gives tips on the best ways to streamline business accounting and suggests doing monthly financial reviews.
"While this sounds like extra work," they state, "It actually helps to ensure that any problems that occur are caught quickly before they can escalate into larger and more complicated issues."
The article also suggests that business owners strongly consider using an external accounting service. These professionals will be able to closely keep track of all business finances, while providing their expert advice on how to handle tricky financial situations.
About Your Balance Sheet, LLC:
Your Balance Sheet is one-stop shop for accounting and financial services based in Mukilteo, WA, and serving businesses in Everett, WA. Their high standards, commitment to customer service and attention to detail ensure that you have the finest financial services available. Visit their website at http://yourbalancesheetllc.com/services/ for more information on services provided or to contact them online.
(425) 353-5100
12003 Mukilteo Speedway, Suite 102
Mukilteo, WA 98275
admin(at)yourbalancesheetllc(dot)com