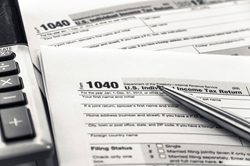 Businesses and individuals need to know the important new tax changes for 2015.
Everett, WA (PRWEB) May 20, 2015
As the tax filing deadline draws nearer, Your Balance Sheet is already looking at the tax changes for 2015. In their latest article, Your Balance Sheet releases their top 5 tax changes that will impact taxpayers in the coming year.
Due to inflation over the past few years, several pieces of tax legislation have been indexed to inflation levels so as to be automatically updated as the levels change. The first change noted in the article is an increase to the alternative minimum tax rate.
The second tax change listed by Your Balance Sheet is a boost in the top marginal income tax rate. With this year's top tax rate at 39.6%, the article states that, "The taxable income amounts are adjusted annually, so proper tax accounting in preparation for future filing is critical at this time."
While some taxes only seem to be on the rise, the estate tax, listed third in the article, is actually changing in a different way. This tax, also known as the federal estate tax exemption, is a tax placed on estate of a certain value that is left to an individual's heirs following their death.
The article states that, "Luckily, the exemption rate is up to $5.43 million instead of the $5.34 million from last year, allowing an additional $90,000 to be left tax-free."
To keep up with changing regulations and tax laws, Your Balance Sheet offers bookkeeping, accounting, and tax filing services to businesses and individuals throughout Everett and Mukilteo. For more information, visit their website at http://www.yourbalancesheetllc.com/services/.
About Your Balance Sheet, LLC:
Your Balance Sheet is one-stop shop for accounting and financial services based in Mukilteo, WA, serving business in the Seattle area. Their high standards, commitment to customer service and attention to detail ensure that you have the finest financial services available. Visit their website at http://yourbalancesheetllc.com/services/ for more information on services provided or to contact them online.
(425) 353-5100
12003 Mukilteo Speedway, Suite 102
Mukilteo, WA 98275
admin(at)yourbalancesheetllc90(dot)com