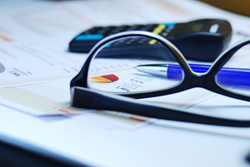 As tax season approaches, small businesses need to follow some guidelines to ensure they file correctly, with no unpleasant surprises.
Everett, WA (PRWEB) January 05, 2015
For most small businesses and employees, April 15th can often feel like doomsday. But in their latest article, Your Balance Sheet stresses how observing several important tips can help small businesses prepare themselves to meet tax day with confidence.
For Your Balance Sheet, proper accounting and bookkeeping leading up to tax day is what will make all the difference to small businesses completing their tax forms.
One of the ways the article says that business owners can accomplish this is by tracking their income and expenses. The article says, "Skipping a month will leave you with twice as much work the following month, and can complicate your accounting even more."
One of the most common and painful mistakes small business can make when filing their taxes is to confuse employee forms. The article warns that, "If you should get these [forms] confused and the IRS catches wind, you could end up needing to unexpectedly pay for an employee's Social Security and Medicare taxes."
Another mistake is for small businesses owners to combine personal expenses with business expenses. While it might seem simple, Your Balance Sheet warns that this mistake can produce serious tax debts, and should be diligently avoided.
For those small businesses looking to prepare for tax day, this article is a must-read.
For more information on accounting and tax completion, or to learn more about Your Balance Sheet's services, visit their website at http://yourbalancesheetllc.com.
About Your Balance Sheet, LLC:
Your Balance Sheet is one-stop shop for accounting and financial services based in Mukilteo, WA, serving business in the Seattle area. Their high standards, commitment to customer service and attention to detail ensure that you have the finest financial services available. Visit their website at http://yourbalancesheetllc.com/services/ for more information on services provided or to contact them online.
(425) 353-5100
12003 Mukilteo Speedway, Suite 102
Mukilteo, WA 98275
admin(at)yourbalancesheetllc90(dot)com